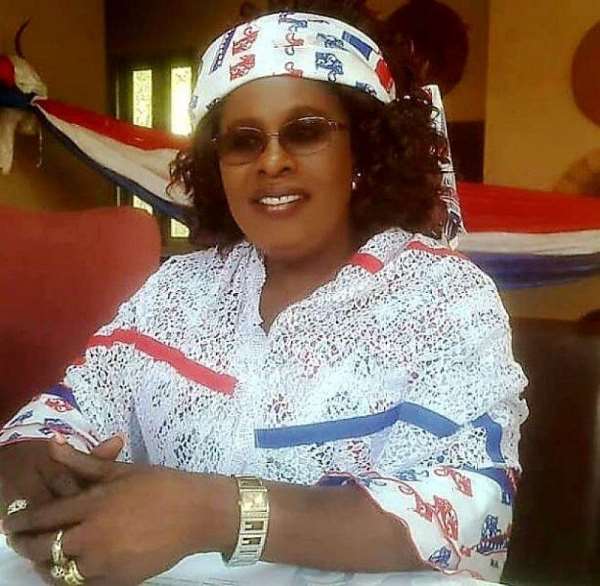 The NPP South Africa branch under the leadership of Mrs Charity Assan, has expressed her happiness after the launch of the NPP 2020 manifesto in Cape Coast on the 22nd August, 2020.
Mrs Charity Assan said the future of the country looks brighter than ever since the manifesto promises to move Ghana unto the next level of development.
She urges all and sundry to gather around the party's flag in unity as the party battles with the opposition NDC party.
"Tourism has been the bedrock of many countries who are even less endowed compared to Ghana and for that Cape Coast, in particular. Looking at the historical and slavery sites, natural resource tourism base economy of Cape Coast, the numerous senior high schools, universities and other interesting tourism sites in Cape Coast, the region should have been given an airport immediately Ghana re-gained its independence but it has taken the bold decision of the Okyeman Showboy to make such a highly economical state venture. This is a reflection of Nana Addo's sound policies aimed at bridging inequalities and uneven regional development in the country," she said.
According to her, fisher-folks in Cape Coast can now dream of making a decent livelihood after the realization of the ultra-modern fishing harbour next year. "Thanks to the Nana Addo-Bawumia leadership. Fishermen are known to be among the poor in Ghana but this story too shall pass."
Mrs Assan could not find words to describe the Nana Akufo-Addo's kind of leadership but only said he is a man with a big heart who just cannot see others suffer.
She pleaded with all Ghanaians resident abroad to go home and exercise their franchise in the December 7 elections to give the NPP a sounding victory. She also urged Ghanaians not to forget about the slogan "4 more to do more for you" when going to the polls.