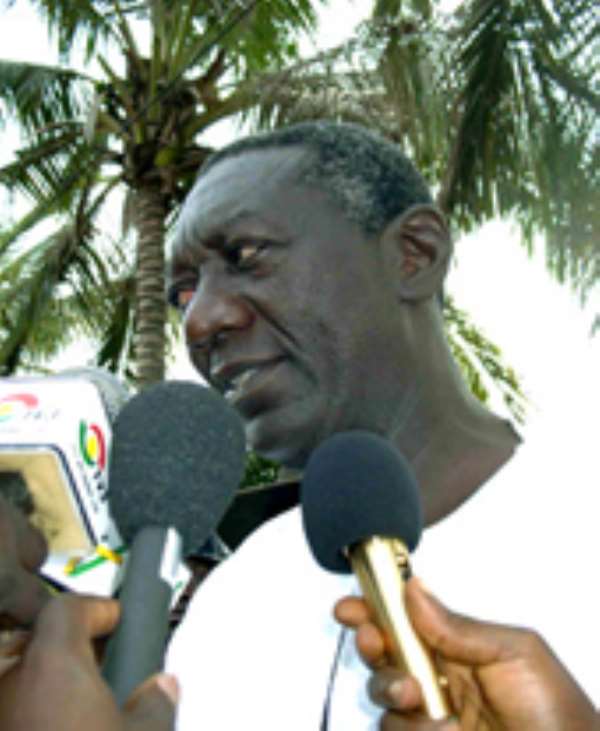 President John Agyekum Kufuor has expressed concern about last week's clashes in Yendi, which resulted in the death of three young men and urged the security agencies to work to restore normalcy. Mr Andrew Awuni, his Press Secretary, told a press briefing at the Castle, Osu, on Wednesday that President Kufuor was shocked at the turn of events in the Dagbon chieftaincy dispute given the painstaking efforts that were put in by all stakeholders in arriving at the Roadmap to peace.
He noted that what happened in Yendi last Friday was more of lack of respect for law and order than the quest for justice by any of the factions. President Kufuor had, therefore, asked the security agencies to, as a matter of urgency, make sure that normalcy was restored and those found to have breached the law brought to book.
Mr Awuni said President Kufuor reminded the two feuding Gates - Andani and Abudu - that they themselves negotiated the Roadmap and appended their signatures to the document to indicate their satisfaction and approval of the processes therein. "It is, therefore, improper for any faction to pick and choose or even petition against the Roadmap at this stage." President Kufuor, he said, had endorsed the position of the Committee of Eminent Chiefs led by the Asantehene, Otumfuo Osei Tutu II that the two factions should abide by the document.
Mr Awuni said the Government would implement the Roadmap as was agreed upon by the two Gates. "This is the responsibility we are committed to and will make sure that it is done", he said. Mr Kwamena Bartels, Minister of Information and National Orientation, was present at the briefing. Some young men last Friday clashed with security personnel in Yendi as they attempted to forcibly occupy the Old Gbewaa Palace, leaving three of them dead and many injured.
Otumfuo Osei Tutu II, Asantehene, on Tuesday held a closed-door emergency meeting at his Manhyia Palace with representatives of the two Gates to help to prevent the peace process from unravelling. The security situation in Yendi is now said to be calm.