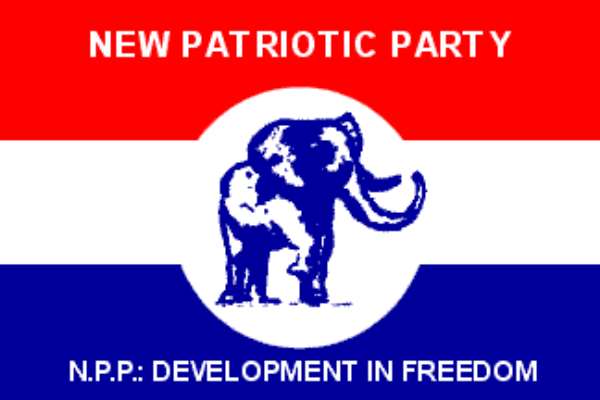 Dr Arthur Kwabena Kennedy, a Medical Doctor based in the United States of America (USA), on Wednesday announced his intention to contest the position of flagbearer of the New Patriotic Party (NPP) in the 2008 Presidential election. He declared his intention in an interview with the Ghana News Agency (GNA) in Bolgatanga.
He indicated that his visit to the Upper East Region was to brief the regional and constituency executives of the Party on his policies and to canvas for their support. He stated that as a member of the North America Branch of the NPP, he played a leading role in mobilizing funds during the last election, which supported the party towards victory.
With his vast experience, he could turn the fortunes of the Party round to retain power in 2008, he added. Dr Kennedy said as a former student leader, he led a group of people who protested against the 1981 coup that brought Rawlings' PNDC to power, which led to his exile.
He said he was currently Chief Executive Officer (CEO) of Family HealthCare Incorporated, a US-based company with staff strength of over 200,000. The aspiring flag bearer stated that with all the leadership qualities he had acquired, he stood the chance of steering the affairs of the NPP to enable it retain power in 2008 when made the presidential candidate.
He indicated that when elected as the presidential candidate and subsequently voted into office as President of Ghana, one of the major areas he would tackle would be the issue of corruption. He said he would revamp and empower state enforcement agencies such as the Judiciary, the Commission of Human Rights And Administrative Justice (CHRAJ) and the Police.
Dr Kennedy said the Government needed to adopt certain preventives measures against corruption and said if workers were paid well and given better remuneration it would help reduce it. He stated that his administration would ensure that transparency prevails by ensuring that contracts and procurements were awarded based on competence and performance devoid of favouritism. He indicated that he would create more jobs especially in the rural areas through agriculture, and provide good road network, storage and marketing, facilities.
He would also lobby and bring more Ghanaians home from abroad and woo foreign investors to invest in the country to boost the economy "I would do that by creating an office in the office of the presidency staffed with experts who would direct Foreign and Ghanaian investors to do the kind of business that would generate profit", he said.
Dr Kennedy said one of his dreams was to promote and sustain affordable and quality health care delivery and noted that despite the good sides of the introduction of the National Health Insurance Scheme (NHIS), majority of people were still unable to access healthcare. He said there was the need to revamp the system and also promote hygiene and produce clean and quality drinking water for the people. This, he, noted would help reduce sickness.
Information Communication Technology (ICT), he said, was very crucial in national development and expressed regret that in this 21st century many Ghanaians and even some Minister could not have access to ICT skills. He explained that through ICT, lectures could be ran interchangeably between sister universities, and said one of his main policies if voted President of Ghana would be that 90 per cent of Ghanaians should be equipped with ICT knowledge.