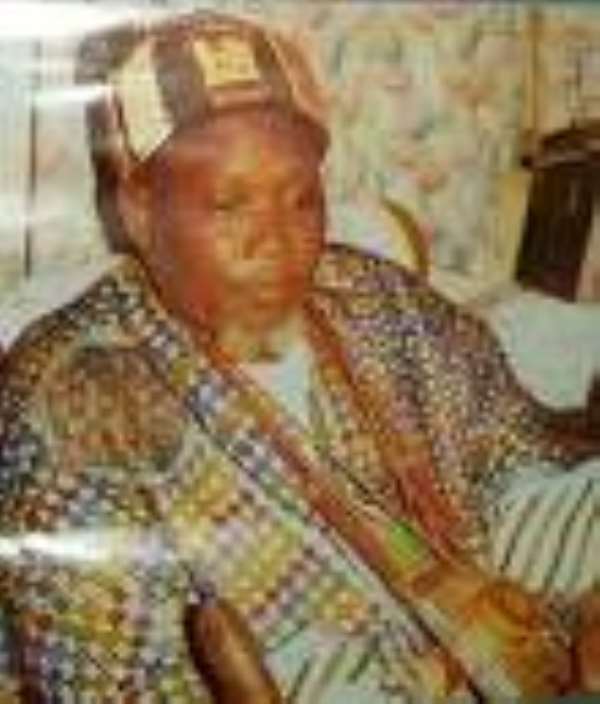 This article first appeared in 2004 under a different title shortly after the elections. Recent developments have necessitated its re-publication.
It is with genuine pleasure and high honour that I write to you once again.
This election has guaranteed (in my opinion), the triumph of our fledgling democracy, and secured the future of the Republic. Elections are milestones, and each new election ushers in the possibility of a new day. Winning a national election has a way of masking the emerging realities on the ground. The political landscape has definitely changed in the country.
Any serious analysis of this election must start with the painful realization that new realities confront our Party, especially in the 3 Northern Regions – and the reason we performed poorly in these regions is simple: The Dagbon Crisis!
One pressing issue that the Administration would do well to resolve, during this second term, is to find and punish the perpetrators of the senseless assassination of the Overlord of Dagbon, YaNa Yakubu Andani II. The axe of justice should fall wherever it may be, regardless of whose ox is gored. So long as the perpetrators of this heinous crime remain at large, Dagbon will continue to haunt us, and we will continue to pay a political price in subsequent elections.
It is not for want of trying on the part of government that this crisis continues to choke our collective patience. We applaud the government's setting up of the Wuaku Commission and the Committee of Eminent Chiefs under Otumfuo to try and find a lasting peace to this age-long conflict, but as long as both sides in this conflict continue to take entrenched positions, nothing can be achieved.
Sadly, the educated elite of Dagbon, who should have taken a leading role to ensure an amicable settlement to the crisis, have not helped, because of the destructive bickering among themselves. I wonder if they realize what an unflattering picture they portray of themselves to the rest of the country.
The challenge before government then, is to be seen as a neutral broker among the competing factions (which I know to be the case). Government must take steps to build new partnerships among the people – a partnership based on "mutual respect" and not "mutual suspicion". My skin crawls when the NDC and other opportunistic opposition groups exploit such a sad and senseless tragedy to score cheap political points.
Despite their outrageous claims of government complicity in this savagery, and their (NDC) penchant for rekindling old bitterness and partisan anger among the Dagbon people, we now have a second chance to prove to the entire world that their claims are not only idiotic and insane, but are also outlandish!
The fact of the matter is that the only people responsible for this senseless carnage and regicide in Dagbon in March 2002 are the PEOPLE of DAGBON THEMSELVES! They are the ones, who instead of resorting to traditional conflict resolution mechanisms (as in other regions) took up arms and killed themselves!
This undeniable fact needs to be seared into the consciousness of the Dagbon people in particular and the entire population in general. They need to take responsibility for their own traditional affairs.
Be that as it may, government has a sacred duty and obligation to find the culprits and bring them to justice, as soon as practicable. The 3 Northern regions are a very essential and key component for our success in 2008. We cannot afford to cede these regions to the NDC again!!!
Historically, the Northern regions have been strong allies of the Busia / Danquah traditions: POLITICALLY , SOCIALLY , ECONOMICALLY AND CULTURALLY.
These Northern States have been our allies way back , even during the epic political struggles in the early 50's and 60's between the UP and the CPP. Let's not forget the heroic contributions of political stalwarts like Alhaji B.K. Adama, S.D. Dombo and Jateo Kaleo, Tolon Na and others: strong men who fought for justice, democratic principles and political pluralism in the country even in the face of great tyranny from Nkumah's Government.
They must be turning in their graves to hear that an upstart Party like the NDC , a party with no core political values, a party whose founder unleashed a reign of terror and repression on the Ghanaian people, now controls their beloved regions in Parliament! This is unacceptable!
We have been political blood brothers for a long time. Geographically and Economically we are tied to each other's apron strings by simple reason of proximity. We need to leverage these ancient alliances into political victory in 2008!! We can only do this with aggressive and innovative initiatives that will speak to the heart and soul of the Northern people.
We cannot dust off the same old strategies we used in 2004 to win elections in 2008. For starters, we need to at least be seen to be working real hard to finding the killers of the Ya Na . Perception is everything in politics! This should be a top priority in this second term. There must be peace in Dagbon!! God Himself does his best work among a peaceful and united people.
A corollary to solving the Dagbon Crisis in order to win the North back is economic development of the area. People are as loyal as their options, and to the extent that the people are given better opportunities to improve their living standards, they will not believe or even care about the steady diet of lies and misinformation being fed to them by opposing groups.
Government should therefore take bold economic initiatives to ameliorate the deep grinding poverty that is so prevalent in the North. That is why I applaud the government's announced intention to extend the President's Special Initiative (PSI) to cover Cotton, Sorghum, and Groundnuts—products that are predominantly produced in the North.
This is a policy initiative that will definitely make a difference in the lives of the people. I only hope that, this will be a resounding success, both in its implementation and its effect on the people. The idea here is to give the people "not a handout but a hands up": helping them to help themselves.
I suggest that government should make the Northern / Upper Regions the cornerstone of its anti-poverty campaign in view of the deep levels of poverty, illiteracy and under-development in these regions. The increased economic activity in these deprived regions will serve as a calming antidote to the increased tensions in those regions.
How this plays out in the nitty-gritty of Ghanaian politics remains to be seen but I am inclined to believe that these two approaches (solving this major flashpoint in Dagbon and increased economic activity) are the best blueprint to ensure our electoral success in the North, and subsequently victory in 2008!
If we maintain our strongholds in the general Akan regions (Ashanti, BA, Eastern, Central, Western) and take over the 3 Northern regions or even split with the NDC, we win in 2008!
We can cede Volta Region to the NDC. No amount of goodwill and reaching out will change the minds of the NDC World Bank. Greater Accra will always be a battleground region.
Indeed, the only reason we lost 3 constituencies in the Ashanti Region (Asawase, New Edubiase , Ejura / Sekyedumasi) to NDC is because these constituencies are populated mainly by people from the North! There is therefore a political price to pay even in other regions apart from the 3 Northern regions, if peace , security, and the rule of law is not established in Dagbon. For better or for worse, we are engaged in an all-consuming battle with the NDC, for the heart and soul of Ghana for a long time to come.
Talking about 2008, who is going to be the NPP's flag bearer? I know Congress is going to make that decision, but inquiring minds want to know. I know that four years is a long time in politics, and at this particular time , it is too early and premature to even speculate who our flag bearer would be in 2008 , but please allow me to lead the chorus for my preference:
KOFI ANNAN FOR PRESIDENT IN 2008
His term expires in 2006. Given his name recognition, his glittering resume and stellar career , the two term UN Secretary General and Nobel Peace Laureate looks like a match made in heaven. Could you please lead the charge to lobby and recruit, cajole and coax , attract and entrap, beg and beguile, lure and bait, plead and reason, induce and influence (WHATEVER IT TAKES), to get the Busummuru to run on top of the NPP ticket in 2008. These are just thoughts from a native son!
Both President Kufuor and the Busummuru have similar personal traits that people admire:
* Confidence that comes from convictions
* Strength that comes from character
* Grace that comes from humility
I am proud to be a Ghanaian once again, and we all stand with you , shoulder to shoulder in your efforts to move this country to higher heights. The NPP is the only party that has a Plan - a positive plan that can fulfill the present needs and future hopes of our people.
I pray GOD's blessings on all of you . May his Grace shine upon you , and may He grant you the wisdom and the strength to face the challenges that lie ahead .
GOD BLESS YOU ALL