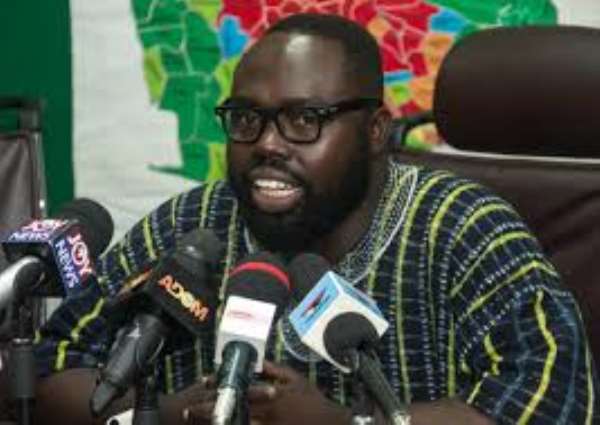 Deputy general secretary of the National Democratic Congress NDC, Peter Boamah Otukunor has expressed his disappointment in the New Patriotic Party (NPP) over the level of insults hurled at former President John Mahama during the launch of their manifesto in Cape Coast on Saturday.
Mr. Peter Boamah Otukunor said, instead of the NPP to be bold to tell Ghanaians what is in their manifesto, they decided to rather use the big opportunity to lambast the former president of the Republic of Ghana, John Dramani Mahama who is the flagbearer for the NDC for two solid hours.
He said this attitude of the NPP should be condemned because this is not the first time they have disrespected the former president.
Last Saturday during the launch of the NPP manifesto at the University of Cape Coast in the Central Region, President of the Republic of Ghana Nana Addo Dunkwa Akuffo Addo threw three jabs at John Dramani Mahama.
The three jabs, he recalled were in quotes: "If Destroying the economy is Maham's concept of sense, then I prefer the NPP's;" JM's Free Senior High School credibility is zero;" and "It took them long to find Naana, they still don't have a manifesto," end of quote.
Responding to this is what Mr. Peter Boamah Otukunor termed as a disrespect to the former president which doesn't need to be tolerated in the country.
Speaking on Nhyira FM's morning show in the Ashanti region, he said all this the NPP is doing shows they don't have anything good to offer Ghanaians so they should vote against them in the 2020 elections.