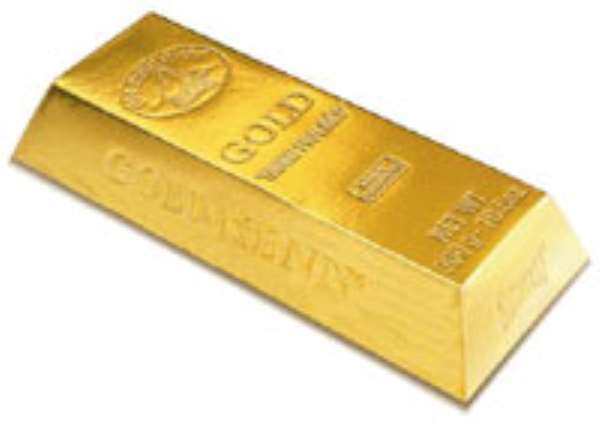 GOLD producers operating in west African country, Ghana, could see gold production disrupted by power shortages.
AngloGold Ashanti said in a statement that Ghana's Volta River Authority (VRA) had raised the prospect the gold producer might be forced to reduce its electrical power consumption. This was primarily due to water shortages on VRA's power generating facilities, AngloGold Ashanti said. As a member of the chamber of mines, the company was holding meetings with the VRA.
"It is not clear at this time what the consequences of power shortages will be for the company's operations in Ghana. This will depend on the outcome of discussions with the VRA and mitigating steps that might be taken to conserve power utilisation," it said. "The company will comment on potential impacts at Obusai, Iduapriem and Bibiani once these discussions have been concluded," it said.
Said spokesman, Steve Lenahan: "Adding anything more to this now would just be speculation."
"We were expecting an improvement from AngloGold Ashanti's Ghanaian operations by the year-end," said Patrice Rassou, who helps manage the gold fund at Sanlam Asset Managers. "I'm really surprised by this." He added, however, that AngloGold Ashanti was part of a strategic industry in Ghana and would be able to use its position to negotiate the best outcome.
AngloGold Ashanti produced about 147,000 oz of gold from its Ghanaian gold mines in the June quarter. Of this, about 97,000 oz were contributed by Obuasi, 41,000 oz from Iduapriem, and the balance of output was from Bibiani.
Willie Jacobsz, a spokesman for Gold Fields, a South African gold mining firm which derived 928,000 oz of gold from Ghana in its 2006 financial year, said it hoped to transfer spare power from generation sets at its Damang mine to Tarkwa. "It's not a train smash for us because of the spare power, but it will have an effect on our diesel usage," he said. Oil prices recently retreated from record levels of more than $70 per barrel.
The prospect of lower gold production is an unwanted problem for AngloGold Ashanti's Ghanaian mines which have underperformed since the company bought Ashanti Goldfields in a $1.2bn deal during 2004. The company recently absorbed double-digit wage increases for its Ghanaian workers.

Assuming about 50% of production was lost from AngloGold Ashanti's Ghana mines in the final month of the September quarter, about 44,000 oz – equal to about $27m – would be lost from the power interruptions. Analysts estimate that AngloGold Ashanti's Ghanaian mines represent about 10% of net asset value.
"Obuasi is the key. If it was threatened, the strategic turnaround of the Ghana mines would be affected," said an analyst who declined to be named.
The power shortage comes at a bad time for Newmont Mining, the world's second largest gold producer. It began production from its Ahafo mine in Ghana in July. It is expected to produce 550,000 oz/year at full tilt, according to the Denver firm's annual report. It is also developing the Akeym project due to begin production in 2008.