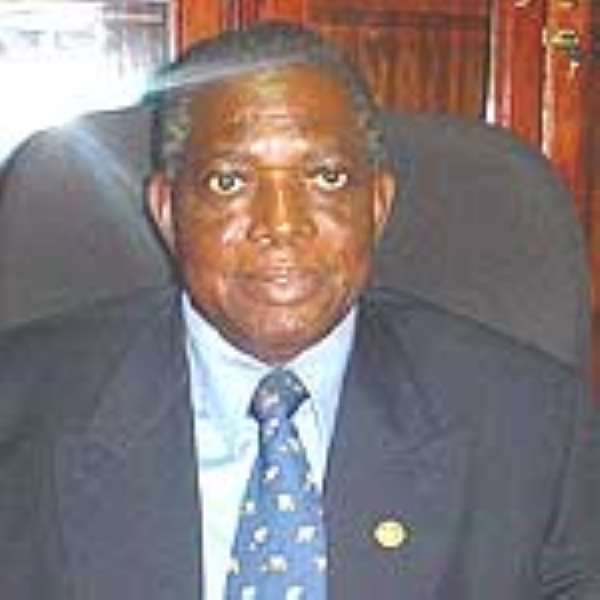 Mr Felix Owusu-Adjapong, Majority Leader & Minister for Parliamentary Affairs
Mr Felix Owusu-Adjapong, Majority Leader and Minister for Parliamentary Affairs, yesterday said growth of the nation's fledging democracy was "inextricably linked" to a thriving, vibrant and independent legislature that would not be undermined by the Government.
He debunked fears "among a rather small section of the citizenry" that the Ministry of Parliamentary Affairs was created to bully the legislation into submission, stressing that its core function was to serve as a link between the Executive and the Legislature.
Mr Owusu-Adjapong made the observation when addressing the opening session of a two-day "Consultative Meeting" towards the finalisation of a draft policy framework, to enhance activities of the ministry to contribute more effectively to good governance and socio-economic development. The proposed policy is the first for the ministry, since its establishment in 1993.
Participants at the workshop sponsored by the UNDP, were officials from the ministry, Centre for Democratic Development (CDD), National Development Planning Commission (NDPC) and Office of the Head of Civil Service.
Mr Owusu-Adjapong said Government had expressed appreciation and the need for co-operation among the three arms of government "Without any of them usurping powers of others".
The ministry, he noted therefore, had a critical responsibility in the nation's democratisation process, which entailed facilitating effective functioning of the legislature, promoting good governance, as well as broadening civil society participation in government.
Mr Owusu-Adjapong, referred to the 'APRM Country Review Report', which had recommended the 'review of the desirability of the ministry, as it intended to blur the lines between the legislature and executive arms of government'. He observed that there could not be a strict separation of powers in the real sense and especially with the combined parliamentary systems of government.