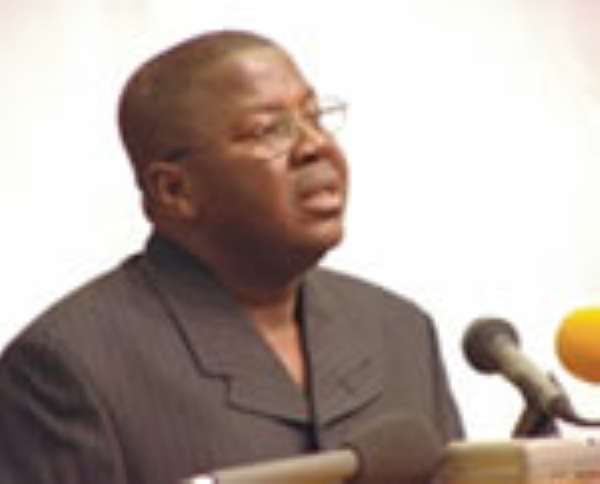 Alhaji Aliu Mahama, Vice President
Alhaji Aliu Mahama, Vice President last Sunday said Ghanaians would soon feel the impact of the Government's economic policies. "I want to assure Ghanaians that we are very close to the stage when the major impact of the positive policies will begin to take effect in their pockets."
Alhaji Mahama gave the assurance when addressing a durbar of the chiefs and people of Nkusukum Traditional Area to celebrate Odambea festival at Saltpond. He said government had taken major strides in all spheres of the economy and "We expect that the benefits will enhance living standards in due course."
The Vice President explained that reducing poverty did not only mean putting money in people's pockets, but included providing easy and affordable access to quality public and social services like education, health, transport and housing.
He announced that Saltpond would be given a facelift as one of the historic landmarks of Ghana's political history. "To prepare it as a fitting tourist destination for the 50th anniversary celebrations of Ghana's independence, the town roads and those of Anomabo are to be rehabilitated."
Alhaji Mahama said in addition to the rehabilitation of the roads, infrastructure such as police stations, town council offices and nurses' quarters would be provided. He commended the chiefs and people of the area for showing appreciation for the efforts of the government to bring development to the traditional area.