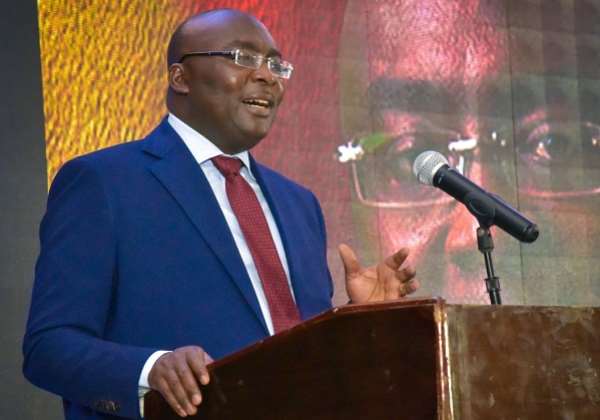 He has lived and worked right here in the United States of America. He has also lived and schooled in England; so, one has absolutely no doubt that Vice-President Mahamudu Bawumia knows precisely how the student-loan system works, being also quite versatile in the workings of the banking system, as a former Deputy-Governor of our national treasury, to wit, the Bank of Ghana. So, of course, we have absolutely no reason to quibble with the decision by the leaders of the ruling New Patriotic Party (NPP) to scrap the Student Loan Guarantor System, in the highly likely event of the Akufo-Addo/Bawumia Presidential-Election Ticket's being retained in the 2020 General Election (See "We'll Cancel Guarantor System for Acquiring Student Loan – Bawumia" Modernghana.com 8/22/20).
The preceding observation notwithstanding, we still want this aspect of the 2020 Electioneering Campaign Manifesto of the New Patriotic Party to be afforded a critical examination, because it is bound to be deliberately and scandalously abused. You see, such deliberate and inordinate abuse of the student loan system has happened right here in the United States, which was why Congress passed a law to ensure that in the event of the declaration of bankruptcy by any loan-sponsored recent college or university graduate, any outstanding student loan arrears or debts will not be considered as part of such bankruptcy declaration or debt write-off package. You see, before the US Congress passed the aforementioned law, many students could deliberately take out loans for purposes other than their tertiary education and then mischievously get the same written off as part of their bankruptcy package.
What this means is that student-loan disbursement assigns of the Government must ensure that such loan packages are strictly applied to the purposes for which they were requested and/or doled out. I can clearly conceive of a real-case scenario whereby some opposition politicians would be motivated to deliberately instigate prospective student-loan recipients to sabotage both the freely accessible non-guarantor student-loan system with the primary intent of undermining the Government, as we saw Mr. Eric Opoku, the nation-wrecking National Democratic Congress' Member of Parliament and former Brong-Ahafo Regional Minister, criminally attempt to sandbag the Akufo-Addo Administration by instigating other professional trainees who had not fought alongside of our nurse- and teacher-trainees to demand the restoration of their Mahama-abrogated professional-trainee allowances.
On the face of it, the removal of the Student Loan Guarantor Proviso may not be such a bad idea at all. But, of course, the Government ought to also be mindful of the possibility of such a good policy initiative being used to strategically undermine the feasibility of an otherwise progressive and visionary policy initiative. I have personally guaranteed a loan request application by a Cameroonian graduate student in the mid-1990s, when I briefly taught at the Indiana State University, Terre Haute, Indiana, the same tertiary academy from which Mr. Jamal Khashoggi, the slain Saudi-born firebrand Washington Post writer, graduated a decade earlier. I did so reluctantly at the time. Fortunately, nothing unsavory or untoward came of such purely fraternal gesture.
But, of course, not all such stories end a positive note. Maybe the possibility of tying such seismic career-paving loan facility with, for example, two or three years of Compulsory National Service, could be productively and profitably explored.
*Visit my blog at: KwameOkoampaAhoofeJr
By Kwame Okoampa-Ahoofe, Jr., PhD
English Department, SUNY-Nassau
Garden City, New York
August 22, 2020
E-mail: [email protected]