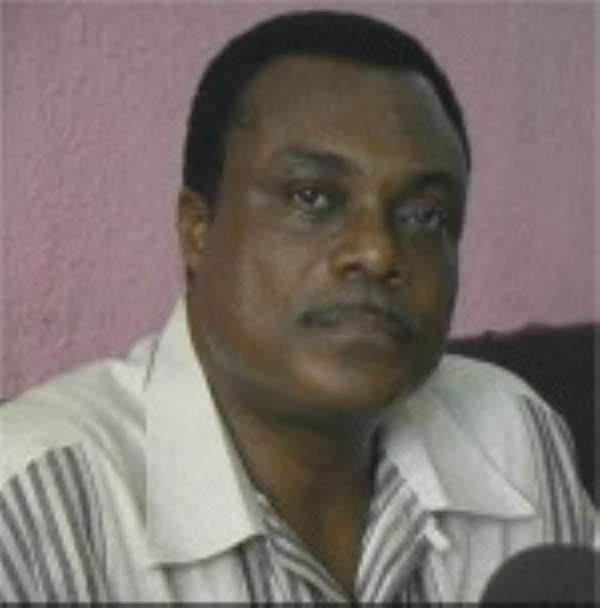 Major Courage Quashigah (rtd), Minister of Health, has expressed concern about the stigmatization of people afflicted with various diseases, especially HIV/AIDS and leprosy, and called on society to show love and compassion for them and to fully integrate them.
He said the neglect of the aged in society had become another issue of major concern and the country must not lose sight of their importance.
Oracle Content & Collaboration
Major Quashigah was speaking when he presented 49.5 million cedis for the upkeep of inmates at the Weija Leprosarium in Accra.
He advised the public not to abandon their aged parents to beg for alms or lock them up indoors and suggested the establishment of more care centres that would cater for them.
The Minister pledged the Ministry's continuous support for the running of the leprosarium and advised that lepers should be sent there for free care.
The Reverend Father Andrew Campbell, Chairman of the Lepers Aid Committee, who received the money on behalf of the leprosarium, thanked the Ministry for fulfilling its promise to increase their daily upkeep allowance from 1,200 to 6,000 cedis.

He said the support had lessened the financial burden on the facility that had to depend on charity and called for more education to get rid of the stigmatization.
Rev Father Campbell said it was unfortunate that relatives of inmates had refused to accept them back home although they had been cured and some medical officers were even not ready to attend to them thinking that they could be infected. He appealed for support to establish a care centre for the aged to care, entertain and make them financially independent. Ms Irene Agyapong Amarteifio, Greater Accra Regional Director of the Ghana Health Service, said leprosy could be cured and urged the public to seek early medical attention when they noticed any signs of discoloured skin and insensitivity in the affected part.
Dr Vera Opata, Acting Director of Ga West District Health Directorate, commended Rev Father Campbell for supporting the lepers and appealed to the Ministry to sustain and regularly review their allowances.