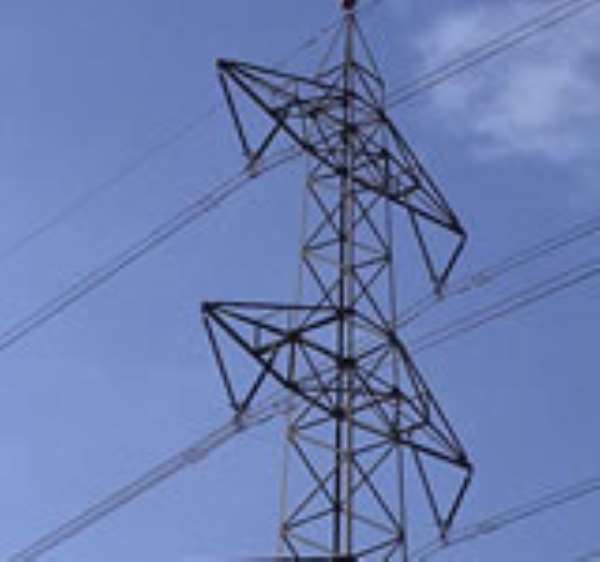 The Electricity Company of Ghana, ECG says it will begin a nationwide power rationing exercise as a result of the low level of water in the Volta Lake.
The power rationing exercise according to the ECG has become necessary to avoid a total shutdown of the Akosombo hydroelectric dam and far more widespread power cuts next year.
According to the statement, lower than average inflows into the feeder tributaries of the lake this year coupled with the fact that there are only a few weeks left in the major rainy season have necessitated the exercise.
The VRA and ECG say they hope the power rationing exercise will eventually help improve the water level in the lake for normal electricity supply to be made available next year.
The Director of Customer Services at the ECG, David Vukania told Joy news that the load shedding exercise will last for a month before a review could be considered.
He said, "We will do it for about a month and see what progress we can make.
There isn't much water, and if we don't manage it, if we don't start managing it now, next year we would have very serious difficulties".
"We are going to continue supplying so that we can save and manage a bit later, then make up for next year", he added.
Mr. Vukania however added that the power rationing exercise might not affect hospitals and other health institutions.
According to him, "Under normal circumstances, we will avoid cutting power those as much as possible.
We will try and accommodate this, unless they are embedded in areas we can't have them entirely but normally we will try and keep such institutions on supply".
"Where it is possible to do so. Places like Korle Bu are distinct, easily supplyable, we will try and keep them up but there are some of the hospitals especially the private ones that are embedded in locations, we won't be able to keep up on them on constant supply.
Their locations makes it impossible for us to exempt them but they have to make agreements".
ECG therefore appealed to consumers to reduce their consumption through productive and efficient use of energy by instituting their own voluntary energy conservation measures during the period of the exercise.