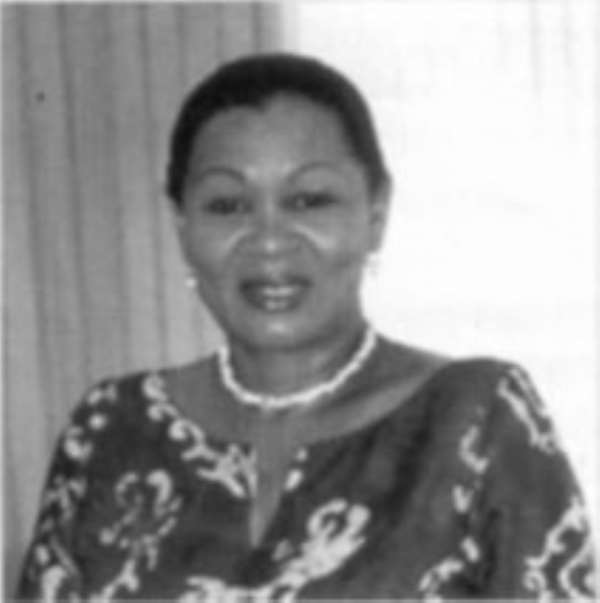 Ms. Joyce Aryee, Chief Executive of Ghana Chamber of Mines on Saturday criticized the Church for shirking its role of impacting positively on society even though its membership kept increasing as it sprang up "even in schools".

She particularly expressed worry that, despite the over 60 per cent Christian population in the country, social vices like corruption, bribery, drugs, immorality, laziness and drunkenness kept permeating every sector of the nation.
Speaking at the 40th Annual Graduation ceremony of the Ghana Christian University College (GCUC) at Amrahia near Oyibi in Accra, Ms Aryee also blamed urbanization, population growth, immigration and growing pluralism as factors that had pushed the Church from its position of power and leadership.
About 40 students graduated with various certificates, including Certificate in Pastoral Ministry, High Certificate in Pastoral Ministry, Diploma and Bachelor of Arts Degree in Theology.
Mr Aryee, who is also the Chairperson of the Board of Directors of the University, noted that the Church previously, through sermons made an impression on how people should lead their lives, which people obeyed and complied with, but now things have tremendously changed. She said women, especially Christian women had also fallen prey to these vices with most of them dressing indecently and exposing themselves to the public and sometimes take those exposing costumes to even the church halls.
"Most of the women, by their dressing rather enticed pastors and other men to sin, she stressed, and advised women to guard their dignity by dressing well.
"Christian ladies must dress as true Christians and not as semi-prostitutes," she advised.
She also urged the Church to wake up to its responsibility as a "prophetic voice on the land. It must assume its God appointed role in society and it must adjust to changes in society."
She advised the Church to wake up to its call of witnessing God's love and power, promote peace, justice and compassion and also work towards the welfare of all members of society.
She said since the future of Christianity lies in the African continent, theological institutions like the GCUC, must carefully study the African culture "to engage the word of God with the word in the culture to make African Christianity truly African and truly Christian" Dr Augustine Tawiah, President, Ghana Bible School, based in Kumasi urged all people, especially Christian believers to make the effort to change their behaviours through the "transformation of their minds and renewal of their hearts".
"Until the Church is transformed, the theological training of the people would be meaningless", Dr Tawiah indicated.
Professor Manuel Budu Adjei, President, GCUC, said the University was committed to advancing a ministry that would prepare leaders of integrity and excellence to lead in the transformation of society.
"We advocate strongly that Christian dominion comes from application of Biblical principles in all spheres of life. We therefore believe that the dominion process begins with the transformation of the individual".
Mr. James Asiedu Mensah, outgoing President of the Students Representative Council appealed to government to provide the University with a bus to enable it carry on with its immense contributions towards the advancement of the society.
The University, established in 1966 by some American and Ghanaian Christian leaders to train leaders for Africa's independent churches was accredited by the National Accreditation Board in 1998 and now affiliated to the University of Wales, UK.
It has trained over 800 Christian leaders in theology who are all working in various capacities in rural and urban communities as well as in foreign lands.
A new academic programme in Community Development has been introduced in August 2006 in an effort to shift focus to train people for civil leadership.