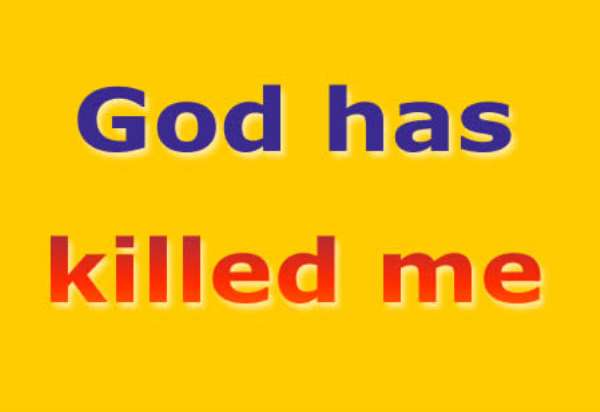 "Pastor, please tell me...is it true that people are taken for rituals? I cannot really believe that!" wanted Mr Karl to know while standing in what was planned to be the entrance to the church ready to leave the place and move on.
"When people in our country die, they are taken to the mortuary and put on ice until the family has enough money at hand to celebrate the funeral. And the funeral is always in great style even in most cases not necessary as too costly...but this is our culture. In the mortuary people come and open dead bodies to take out organs for rituals. This is a common practice in our country. Of course, not with all dead bodies...but it is not astonishing or a criminal offence for which people would be sent to prison. People cry and shout, sometimes get silenced when paid money as compensation. after all dead body is a dead body with all its organ or not...that is what most people after loud noisemaking will say. But many organ thefts are not be found out as the dead bodies are all clothed in nice dresses and to see underneath the cloths that something is not right...no one will see unless you get a tip-off from some informer. That is Africa for you."
"And about lynching...?"
"This also happens here but mostly only in villages far in the north of the country. Here in Accra or Tema...no I have not too heart of any such case," mentioned Pastor Kwabena Lamptey, greeted Mr Karl, blessed him and saw him off expressing his hope to see him very soon again.
The passed Cable Gold building and Glorious Wave Church from Prophet Doctor Emmanuel Badu Kobi, one of Ghana´s best-known Prophets to reach Estate Junction. The Junction was very busy at this late afternoon. Vendors selling scratch cards to top up their mobile phone credit, bofruz in two varieties, plantain chips, fresh fruits and vegetable, used shoes and cheap new shoes while under trees before the smaller of the two Taxi stands men were laying straight on wooden benches and enjoyed a fresh breeze. Some of them were drivers waiting for passengers to call on their services while others were unemployed exposing themselves to the public to find a small job or making friends that have friends that know someone that needs a strong hand to build a house or work on the farm, any odd jobs would do for them. No taxi driver would very get started and set off to a given destination if not all four passengers fitting in the car like sardines would sit ready to be taken to their destination. The old buses converted Sprinters and other models were waiting under trees for passengers to board the bus once filled would ignite the engine and go all the way to Accra Mall, Kaneshie at the Circle or Lashebi and beyond. A short woman of good impressive size was pregnant and soon had to hand over her white-painted container to a friend to take charge of it while feeding the baby. She had no husband and no relatives that could come and assist her with the new baby of her´s. Like many others around was she pregnant for a married man. Getting pregnant not from the own husband and cheating of both sexes was very common in the country even more so that compared to the White Men`s society in which cheating was far less.
"Princess...explain to me please," was Mr Karl enjoying his pineapple freshly cut for him looking over to the stand at the wall alongside the road to Lashebi where fruit sellers offered grapes and green apples from South Africa, fruits not grown in Ghana, "why is it that here cheating is so, so common. Not that call of the people here jumps into beds with each other. No, it is not like that. But when I compare the situation here with my own country I can honestly say, we cheat about twenty per cent while here my feeling is around seventy or even up to eighty per cent?"
"Some are mean and compare it to lions that need to have many wives around them and to keep them have lost of sex with them. But as for me, I do not like this comparison...even a certain truth is inside it. For me, my observation is also that we here in our society simply cheat too much and later complain and complain. Our men are really Macho Man that touch women and girls just like nothing good. Look around our leaders, they all have their wives outside their marriage, even kids with them. In your society, a leader would be fired from his position...while here people make big noise but settle for the explanation that this is in our blood. When a Christian man is rich, he will have more than only one wife. And possibly have many children even Christianity does not permit it...they do not care as money talks and their lust simply goes overboard. They cannot keep their dick under control but have to jump onto any woman with big hips, bottoms and breasts...that is what matters to them. Their character? Oh, my God...why should these men care about the character of such women? No, when their body is attractive to them, they chase these ladies and give them houses and jewellery just like that. They do not care about Christianity anymore but see themselves more as African Man than anything else. Pastors know about their many wives but still, allow them to attend church and bless them. You see, this is Ghana for you. I imagine impossible in our society as men would get divorced by their wives once cheating has been established, right!"
"Most certainly, yes...impossible to do this...and especially as a Christian...no way. Even your own Pastor would no longer accept you in church or bless you in any way. This here is really a very strange world...and when you see it with the eyes of a White Man...my stomach has a problem, a serious one!"
"There is no toilet here around," was Princess concerned.
"I do not mean it like that. I mean when I think about this country and your culture...my stomach seriously pains me," smiled Mr Karl paying attention while crossing the road over to the Latex Foam shop displaying its matrices outside. An uncompleted structure, an eight-storey building supposedly to host offices and few luxury apartments stood impressively before them.
Princess pushed Mr Karl to their right sight crossing Total Petrol station to walk into Spintex road with her commenting: "Here we in Ghana have so many problems with this Fuel stations for gas and petrol. They explode and kill people as mostly located in residential areas and security regulations are not observed as much as they should. On TV when an accident has killed another people of us, innocent once, Politicians and Authorities are quick to rush to the scene and make big stories in the media as to how to prevent such accidents the next time. we know all their words; we can sing a song and have a good dance to the tune. But seriously...here in Ghana, when a Government Officer is promising changes, we the people have a good laugh as we know the serious looks of such people soon is over and all is back to square one...back to nothing. Only blind or blinded people will believe them...I don`t!"
Princess saw Seth, as usual, sitting beside his glass cabinets displaying simple affordable mobile phones, selling MTN, Airtel, Tigo and Vodafone scratch cards to top up while adding extra income as a repairer of mobile phones and laptops. He was very good at it. Even ECOBANK and GT-Bank from across the road would call on him, so did Hotel Paloma that had a small branch between the two banks. The white painted impressive building of ICGC Calvary Church was standing impressively at the next corner. She introduced him to Seth, a young man in his mid-twenties, slim, short with curly hair and deep brown eyes. His skin was of dark complexion making his white teeth shine bright across the street when asking the sachet water seller to come over.
"Our people here say you are the cause of their problem," smiled Seth while looking into an opened laptop to see the cause why it is not functioning.
"We are? Why?" wanted Mr Karl to understand.
"They blame you for slavery and Colonialism. And even today you take our natural resources and give us nothing in return...that is what they say," looked Seth up from work and into the eyes of Mr Karl.
"I have nothing to do with Slavery, long time passing. There is so much to say to it as you people should remember that without the involvement of your own people Slavery would have never had happened. And till date in Volta Region you enslave up to twenty thousand young boys and girls...as I read it the other day on the internet...selling them to fisher folks and alike," made Mr Karl a point of correction. "So, that is as we White are concerned something of a long past. Even in my society, we had many things that went wrong for us and cannot always blame our today problems on that. Once you got your independence it was also your job to take responsibility for your actions. So, in case White People come to you with the idea to pay you small money only for your natural resources you must wise and wake up to stop them. Illegal logging of timber is a big problem I hear in Ghana but it is your responsibility to stop it...I mean when Whites are involved, stop them, get them arrested and possibly kicked out of the country. Galamsey is destroying Ghana`s water bodies and many Chinese seem to mess your country, nature, and farms up. So, therefore it is the responsibility of your Government to make them stop, simple as that. Independence means you are the owner of your own future and that comes with responsibility. When you allow evil Whites to sneak into your country and bribe anyone of you, be it in the Government or the Harbour Official, your Custom Duty Officer...you cannot blame White People for it but must ensure that your own people work to your own standards set out. As long as you leave an open door... mean open hand for good money...why should weak-minded White People not take the chance and put some money inside to get good profit? I know that is wrong, but this is business and, in the end, his country is your future so the great responsibility lies on your shoulders. For the past sixty years or so that you can manage your own affairs the level of corruption is not down to the one of once developed countries like Singapore, Taiwan, and South-Korea. Corruption is not in line with under development and a sign of it but a mindset that needs to be eradicated of which I do not see so much around here."
"We have a long way to go, Mr Karl," looked Seth again inside the broken-down laptop while Princess looked for the bofruz seller that would make her last round of the day at the Estate Junction.
"Sixty years and still going? You must be joking...that`s too long already. Any end in sight?" provoked Mr Karl the Repairer who had very sharp eyes and a clear understanding.