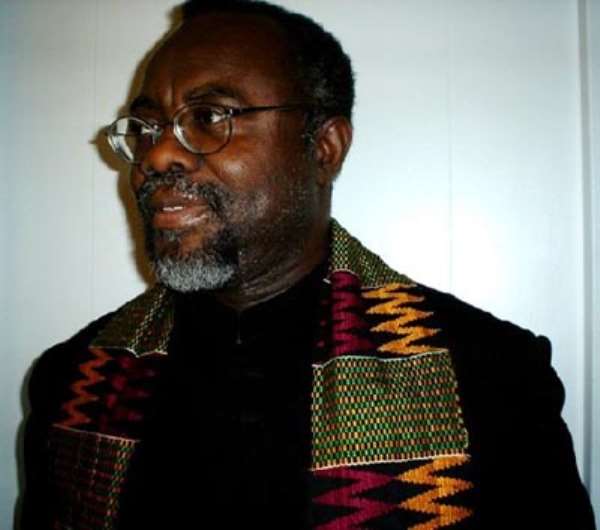 Once or twice, between 2012 and 2016, Nana Konadu Agyeman-Rawlings made some self-serving deliberately aborted overtures of endorsing the then-Candidate Addo Dankwa Akufo-Addo in typical bait-and-switch manipulative gestures, whenever she hit a massive wave of resistance or brick wall in her ever-scheming devious attempt to take over the National Democratic Congress, which made her more pernicious and inimical to the interest of the now-President Akufo-Addo than any other major political figure in the country. But nobody is questioning the bona fides of Mr. Ernest Owusu-Bempah associatively. Show me your friend, goes that old axiom.
At any rate, who told the Communications Director of the Ghana Gas Company (GGC) that the Dagaati, Dagaare or the Dagarti people are not indigenous to Modern Ghana? The Asiedu-Nketia detractor may do himself and other political operatives who reason like Mr. Owusu-Bempah some good by reading the authoritative works of one of the leading Francophone West African scholars and thinkers, namely, Dr. Malidome Patrice Somé of Burkina Faso and the United States of America. You see, the Konadu Agyeman-Rawlings surrogate may not know this, but a remarkable percentage of present-day Ghanaians, including the Asiedu-Nketia antagonist himself, are genetically related to the Dagarti, or Dagaati, a sizable percentage of whom are indigenes of the Upper-West Region.
He may also not know the widely known and globally recognized fact that the late President Félix Houphouët-Boigny – Offei-Boahen – of The Ivory Coast was a bona fide Ghanaian native of Asante-Nsuta royal descent and the well-known clansman of Asantehene Otumfuo Opoku-Ware, II. Which essentially underscores the fact that the fundamentally socially and artificially constructed phenomenon of one's national identity or even ethnicity is far less significant than one's social or political achievements. The Dear Reader should not get me wrong; I am not writing this article or column in defense of the infamous dynastic General-Secretary of Ghana's main opposition National Democratic Congress. I am just trying to put things objectively into perspective. Trust me, I am also of the firm belief that Mr. Asiedu-Nketia belongs in the slammer, in jail, and not the mainstream of Ghanaian political culture.
But, of course, I also recognize the incontrovertible and equally valid fact that it was his Seikwa and Wenchi-West constituents who elected him as their National Assembly Representative for the dozen, or so, years that General Mosquito strolled the hallways of Ghana's Parliament House. I can also wager my bottom-dollar that as a politician, Mr. Asiedu-Nketia may very well have more positively contributed towards the development of our national political culture than has the conjugally megalomaniacal Nana Konadu Agyeman-Rawlings, although I am also very certain that Dr. Obed Yao Asamoah may also very well be of quite the diametrically opposite opinion. Then also, I am a bit skeptical of the claim that Mr. Asiedu-Nketia has all his properties stashed out of the country in Côte d'Ivoire and Canada, where his wife has been alleged or known to be domiciled for quite some time now.
It is, of course, quite conceivable that General Mosquito owns some properties abroad or outside the country which, by the way, is not a new or unique discovery among postcolonial Ghanaian politicians. Even the morally self-righteous Rawlingses have been for long widely rumored to own substantial properties in relatively remote places like Switzerland and Texas, that is, even right here in the United States, where for years the then-Chairman Jerry John Rawlings virulently and pontifically denounced as the abominable abode of economic and political vampires. Indeed, it would be interesting to know if Prof. Kwamena Ahwoi has documented any of such "enemy-of-state" kleptocratic misbehavior in his recently published exposé memoir titled "Working with Rawlings."
But, of course, one is also inclined to believe that Mr. Asiedu-Nketia may not be nearly half the patriot that he would have Ghanaians believe he undoubtedly is. For my part, though, I am only interested in letting us fully appreciate the inescapable fact that citizenship does not merely entail the birthplace of one's parents or one of one's parents. Citizenship entails an active daily legal and socially responsible participation in the affairs of one's community and country, not merely being bussed across national boundaries to exercise a franchise that one has not actively contributed to making a practical reality. If, indeed, Mr. Asiedu-Nketia has engaged in activities prejudicial to the integrity of Ghanaian democracy and citizenship, then, of course, the General-Secretary of the National Democratic Congress ought to be promptly called out on the same and set aright.
*Visit my blog at: KwameOkoampaAhoofeJr
By Kwame Okoampa-Ahoofe, Jr., PhD
English Department, SUNY-Nassau
Garden City, New York
August 13, 2020
E-mail: [email protected]