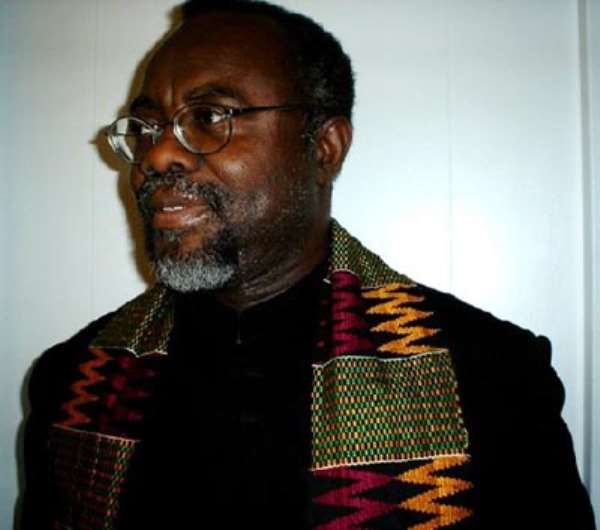 It is an old, tired debate which goes as far back as the transitional era of the erstwhile Gold Coast, when Mr. Kwame Nkrumah took over the reins of sovereign leadership from the British colonialists who were in the gradual process of handing over the same, after having reasonably satisfied themselves with the rather politically patronizing fact of whether the Black-Ghanaian African man – yes, in those days, it was all about men, exclusively – was, indeed, capable of self-governance, as Mr. Nkrumah and the rest of the leadership of the legendary Big Six Founding Fathers of Modern Ghana had insisted. In fact, while writing for the New York Amsterdam News, as a freelance writer and literary or book review editor, between 1987 and 2002, there was a Liberian-born staff writer who would not hear of the name of the proverbial "African Show Boy" because, according to Mr. James Zamgba Browne, he had learned, to his utter chagrin, that the immortalized Ghanaian leader did not have much regard for his widely alleged Liberian patrimony.
This question has been raised by many of his detractors and political opponents but it does not seem to have gathered steam or traction, as it were, perhaps because Nkrumah himself, during much of his political career and lifetime, did not seem to have had much to say about his birth father, who was widely known to have been a quite wealthy goldsmith with several wives, concubines and children and does not seem to have played any active or significant role in the upkeep or upbringing of the future leader of Independent Ghana. Besides, this glaring lack of the dominant influence of a biological father in his life does not seem to have mattered much to Nkrumah, perhaps being that as an Akan of Nzema descent or subethnicity, his culture was matrilineal, one in which one's heritage was decidedly and unquestionably reckoned to originate from one's maternity, rather than one's paternity. Significantly, however, there well appears to have been the seminal influence of several male relatives in his life. There is a mythological explanation, actually several of them, for this cultural and existential reality of the Akan people of Ghana, the Ivory Coast and elsewhere in the West-African subregion which time does not allow me to delve into presently.
Which is why I really don't know why a man who well appears to have been born and raised within the geographical confines of present-day Ghana is, more than 60 years later, having his Ghanaian identity and citizenship so virulently and cynically questioned (See "Asiedu-Nketia's Properties Are All in Côte d'Ivoire and Canada – Owusu-Bempah" PeaceFM.com / Ghanaweb.com 8/10/20). There is also a risible streak of irony here, which is the fact that Mr. Ernest Owusu-Bempah has not always been a bona fide member and/or operative of the Akufo-Addo-led government of the New Patriotic Party (NPP). He came among the ranks of the latter's party's operatives through the opportunistic political disaffection of Ghana's longest-reigning First Lady with the Jerry John Rawlings-founded bloody juggernaut that is the National Democratic Congress.
It was only after the massive failure of Mrs. Nana Konadu Agyeman-Rawlings' attempt to mount a formidable challenge to the National Democratic Congress, by splitting from the latter and forming her so-called National Democratic Party (NDP), that saw Mr. Owusu-Bempah come along for the ride and some perks with the New Patriotic Party. In a practical sense, the Konadu-Agyeman split and formation of her National Democratic Party was a vacuous "joy ride" or "jolly ride" because from the get-go, it was very clear that Nana Konadu's party was on a trip that was bound for nowhere, although the clearly intended destination was the Presidency, which her half-Scottish husband had hijacked and hogged for some 20 years with the criminal complicity of some steely determined nation-wrecking thievish terrorists like the Ahwoi Brothers, the Obed Asamoahs and the Kwesi Botchweys and, of course, the morally sclerotic Tsikata Cousins.
As it became increasingly clear to a young and vibrant Mr. Owusu-Bempah that if he wanted to become relevant and significant within the mainstream of Fourth Republican Ghanaian politics and political culture, he had to literally hitch his wagon to the winsome star of one of the two major political parties in the country. It was quite obvious that having thoroughly and completely burned his bridge back into the fold of the National Democratic Congress, about the only bridge left over whose crossing could make any iota of a difference, of course, was the Akufo-Addo-led New Patriotic Party. And he to do this with the blessing of an angry but badly and, perhaps, even irreparably defeated Nana Konadu Agyeman-Rawlings, Ghana's longest-reigning Co-Chairman and Co-President of both the erstwhile Provisional National Defense Council (PNDC) and the National Democratic Congress.
*Visit my blog at: KwameOkoampaAhoofeJr
By Kwame Okoampa-Ahoofe, Jr., PhD
English Department, SUNY-Nassau
Garden City, New York
August 12, 2020
E-mail: [email protected]