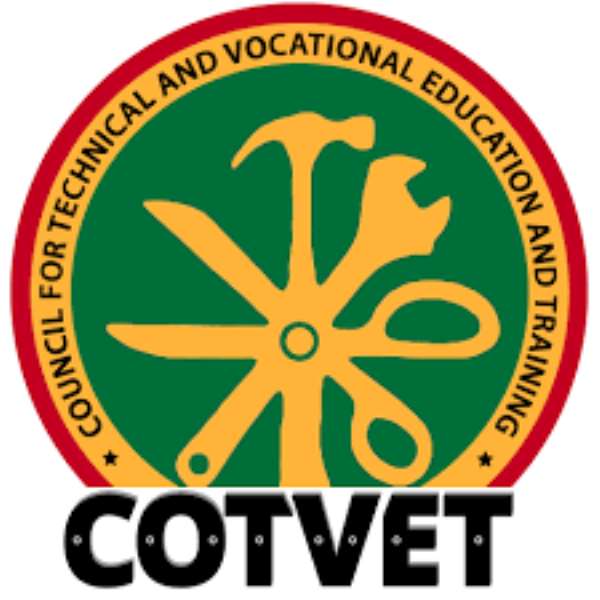 Over 200 Apprentices and master craft persons in Offinso North district received $35,000.00 worth of modern equipment and materials after being taken through a 2years training at the Methodist Technical and Vocational Training Center in Akumadan as part of government's TVET program under COTVET.
The distribution which took place in Akumadan on Tuesday 18th August, 2020 was intended to empower the trainers and all beneficiaries for sustainability and livelihood enhancement.
Addressing the gathering, the CEO for Council for Technical and Vocational Education Training (COTVET), Dr Fred Kyei Asamoah announced governments resolve to establish atleast 38 state-of-the-art TVET centres across the country.
He said government intends to provide Technical and Vocational institutions in every district hence an ongoing upgrade of existing institutions in the country.
The CEO also disclosed arrangements to distribute similar equipment numbering about 30,000 to master craft persons and apprentices across the country latest by November this year by President Akufo Addo to ensuring technical and Vocational education promotion and accessibility in Ghana.
"The equipment here is sponsored by his excellency the president, ministry of education and some donors such as Africa Development Bank (ADB) and German Government," Dr Kyei added.
The DCE for the area, Hon. David Kwasi Asare expressed profound gratitude on behalf of the district to the management of COTVET and President Akufo Addo for the kind gesture.
In his address read on his behalf by Prince Kwarteng, Assistant Coordinating Director, he said the equipment has come in at the right time to help both teachers and students to be able to execute the practical aspect of their studies properly.
The DCE observed that TVET has gained more grounds at both regional and national levels and therefore called on all stakeholders to respond appropriately in order to reap its potentials as in contributing to socio-economic and environmentally sustainable development.
He also acknowledged Government's effort with the formal education by upgrading and revamping existing TVET centres of which the Akumadan Methodist Technical and Vocational Training is part.
He therefore urged the beneficiaries to ensure the items are put to good use and into training more youth in the district.
For her part, Akumadan Hemaa doubles as Director for the Akumadan Methodist Technical and Vocational Training Center commended COTVET particularly Dr Kyei for his enormous contribution and zeal for promoting vocational skill training in the country and hoped that the generosity of COTVET by providing this equipment will assist beneficiaries in their career and give them a strong footing in their respective trades.