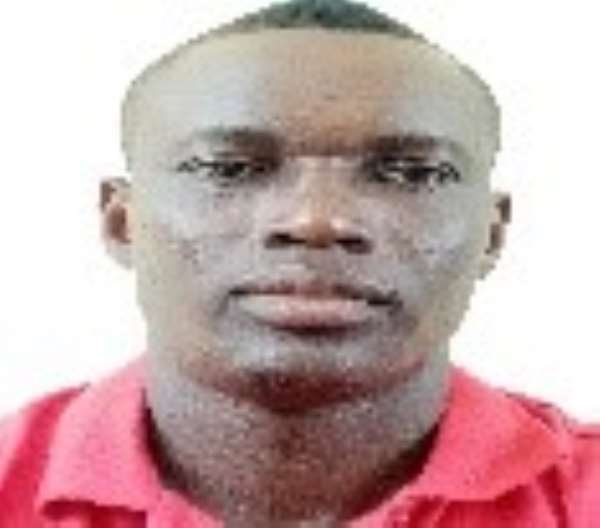 In sports history winning has always been a driving force, the modern Olympic, World Cup and UEFA Champions League are sports platforms for great athletes to showcase their talent and win laurels for themselves, clubs, and nations. In the sporting world, football (soccer) has taken the centre stage as the most popular sport, players of the game (footballers) are involved in various levels of the game throughout the world.
The World Cup and Champions League are undoubtedly two glamorous stages in the modern game that every footballer aspires to mount, with the Champions League being the most viewed and readily served competition as it is played yearly (every football season) as opposed to the world cup that comes quarterly. Different clubs from the various leagues in Europe have had their period of dominance in the competition with the Germans taking the spot light this season alongside the French, two of teams from the Bundesliga (German Football League) and another two from the League 1 (French Football League) qualified and played in the two semi-final matches of this year's Champions League 2019/2020 season, Bayern and RB Leipzig and Lyon and PSG respectively.
RB Leipzig, an emerging force in German and European Football was founded eleven years ago on the 19th of May 2009 with the name RasenBallsport Leipzig (RBL). With a well-planned structure and heavy investment by the team owners, the teams' dominance was felt from the lower leagues as it gained quick promotions through the football leagues in Germany into the top flight in the 2016/2017 season.
The club's success story cannot be complete without mentioning the technical brains behind the on-field successes, coaches/ mangers are an integral part of club's success with several managers making the list, current manager of Leipzig Julian Nagelsmann made lots of headlines for his technical ability and age. Players have enjoyed success stories of being young while playing at the top but not much is heard of coaches/managers.
Julian Nagelsmann was born 23 July 1987 (age 33), he started youth level football playing for Augsburg and 1860 Munich and was captain of Munich's U17 team. In the 2006/07 season he was part of the second team, but could not play a single match due to injuries, in the 2007/08 season, he again injured his knee and meniscus for the second time and damaged his cartilage, Nagelsmann then decided to end his footballing carrier. As he still had a running contract, Thomas Tuchel (his coach then and now coach of PSG) used him to analyze opponents. He then moved on to study Business Administration and later transferred to Sports Science. Afterwards, moved into coaching and returned to his former club 1860 Munich as assistant to his former coach Alexander Schmidt for TSVs U17 team. He was also an assistant coach during 1899 Hoffenheim's 2012–13 season and up until 11 February 2016, was coaching the club's U19 team. Nagelsmann was 28 when he was appointed head coach of 1899 Hoffenheim on 27 October 2015. The club was 17th on the table and facing relegation, he finished the season with a point above the relegation playoff spot and was rewarded with a contract extension from 2017 to 2021, he however parted ways with the club in the 2018/19 season but had become the youngest ever Bundesliga manager to reach the 100-match milestone. On 21 June 2019, RB Leipzig announced Nagelsmann as manager from the 2019–20 season on a four-year contract which would expire in 2023. On 10 March 2020 Nagelsmann led Leipzig to defeat Tottenham Hotspur 4–0 on aggregate, becoming the youngest coach in history to win a UEFA Champions League knockout tie. On 13 August 2020, Nagelsmann's fairytale with RB Leipzig continued as he led the team to eliminate Spanish giants and two time Champions League finalist Atlético Madrid from the 2019/2020 Champions League Quarter-Finals by 2–1 to progress to the Semi-Finals for the first time in their history, with Nagelsmann becoming the youngest coach in history to qualify for and coach a side in a Champions League Semi-Final.
On 18 August 2020, RB Leipzig played against Paris Saint-Germain in the Champions League Semi-Finals, where Nagelsmann at age 33 faced his former boss, Thomas Tuchel who was the coach during his time at Augsburg that introduced him to a bit of coaching by using him to analyze opponents after his injury woes at the time. However, RB Leipzig lost 3–0 to Paris Saint-Germain, depicting a clear case of a master always being a master. That nonetheless, the record and mark of the young German tactician in the game will last long in the history of the game as an accomplishment of his talent and ability. This in no small means is a current benchmark in the game and will serve as an enduring inspiration for young coaches and managers of all times.
As for now RB Leipzig might have been eliminated, but the German league is once again brought to the spotlight as an innovative engine of sports, and the legacy of a young man cemented in Bundesliga folklore in the form of Julian Nagelsmann.
Managerial statistics
As of match played on 18 August 2020
Managerial record by team and tenure
Team
From
To
Record
Ref
G
W
D
L
GF
GA
GD
Win %
1899 Hoffenheim
11 February 2016
30 June 2019
136
55
43
38
257
197
+60
40.44
RB Leipzig
1 July 2019
present
47
26
14
7
107
55
+52
55.32
Career total
183
81
57
45
364
252
+112
44.26
—
Credit: bundesliga.com - the official Bundesliga website.