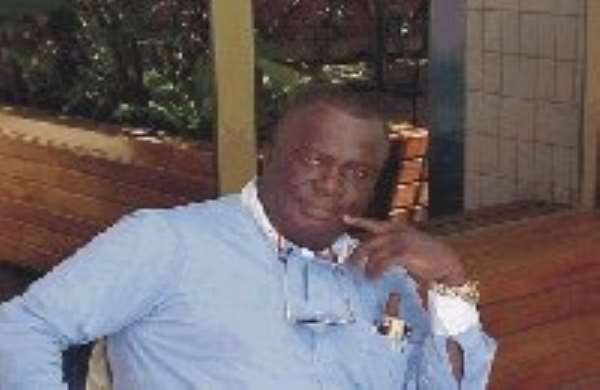 Founder of the United Renaissance Party, Charles Kofi Wayo says Ghanaians would live to regret if they did not vote the URP into political power in the 2008 election.
"I do not foresee defeat in the next election; my men are on the ground. But I want to assure Ghanaians that they would have a great loss to bear if they look beyond the URP to vote for another party", he said.
He said Ghanaians are fed up with the present government and is cock sure that the URP has the pedigree to change the fortunes of this country, when we are given the mantle of leadership of this country in 2008.
Mr Wayo said the NPP government has not done enough to convince Ghanaians to rekindle the hope that the masses had for them in 2000 and 2004.
"The people have given up hope in this government and they need the new change and the URP would provide that change. I want to be the person who would make the international community know that the Blackman can also think.
"For almost half a century Ghanaians have voted, but nothing has come out of it. You voted in 1992, 1996,2000 and 2004, what has changed? Since Nkrumah died no government has come out with a plan of action that and that is what I want to change", he said.
He criticized government for their inability to use the tax payers money for development projects but rather go round cup in hand to beg for money, adding, "that the notion that Ghanaians do not pay tax is false and that it is the governments makes that squander the taxes of the masses".
"They take all those taxes, yet they take Japanese grants, Bangladeshi grants and Pakistani loans, where are all the taxes we pay for the water, light and other infrastructural developments", he asked.
The URP, which said would cause a stir in the next election has an interim executive in place and are working to obtain a permanent certificate to operate as a license political party in the country.
He mentioned Alhaji Alhassan Saeed as his interim General Secretary and Albert Nana Kofi his temporary Vice Chairman as intelligent people who could ensure the party's victory in the next election.
Already, Mr Wayo and his cohorts have drawn up some changes to be effected if they are handed the mantle. One of such is their faith in the chieftaincy institution.