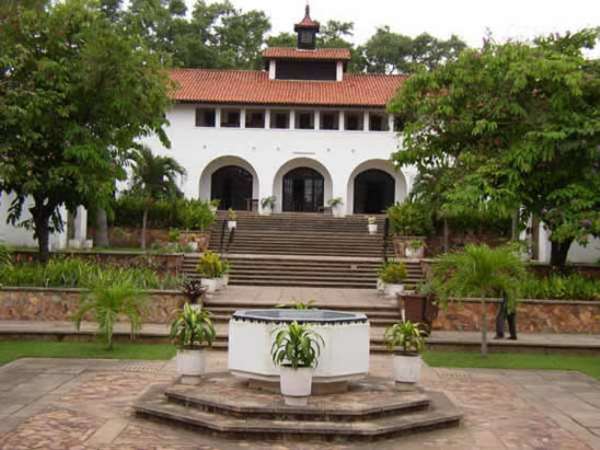 The University of Ghana is to open offices in London and North America to establish linkages with universities in those countries, Professor Kwadwo Asenso Okyere, Vice Chancellor, announced on Thursday. He said the linkages would go a long way to enhance the research and exchanges programmes between Legon and its foreign counterparts.
Prof Asenso Okyere was speaking at a welcome durbar to receive 427 international students who gained admission into the University of Ghana for the 2006/2007 academic years. The students who will pursue various courses at the university are made of 277 regular international students and 150 special students mainly from Nigeria, United States, Canada, United Kingdom, Japan and other neighbouring West African countries.
Professor Asenso Okyere urged the students to take their personal security and property seriously and avoid dark and lonely places on campus. He also charged the students to take their studies seriously since their primary objective of being in the university was to learn. Professor Kwesi Yankah, Pro Vice Chancellor, assured the students that their choice of Legon was the best thing that they had made. He urged them not be disturbed by one or two incidents which might happen to them on campus but rather to be positive minded in whatever they did.
Professor Eric Danquah, Dean of International Students advised the freshmen to make good use of the few facilities available. He said they should use their stay on campus to enhance cross-cultural experiences between the people of Ghana and their overseas counterparts. "Let your stay here be a special experience for you", he added.