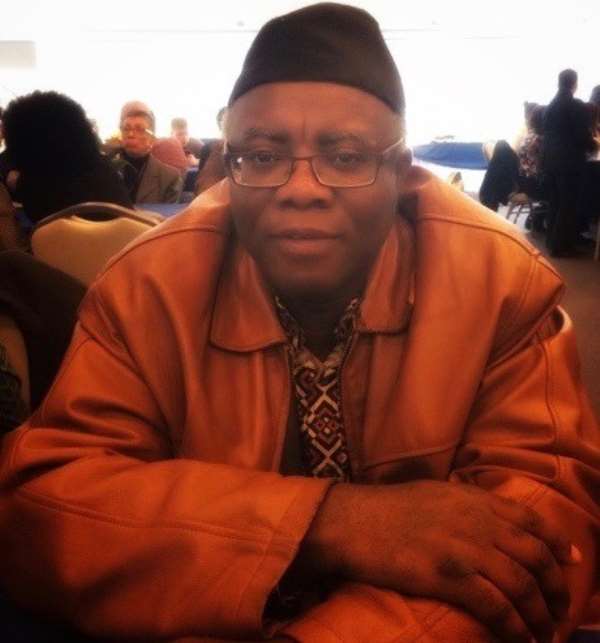 I had absolutely no doubt in my mind, in the wake of her selection as the running-mate of Candidate John Dramani Mahama, that the morally refreshing gender factor and all, Naana Jane Opoku-Agyemang was highly unlikely to bring any positive or progressive edge or influence to balance the politically irredeemable image and reputation of former President John Dramani Mahama, in the memorable words of former President Jeremiah (Jerry) John Rawlings, the most corrupt Ghanaian citizen ever to be elected President. And now, true to my prediction, and the prediction of quite a remarkable number of other pundits, it turns out that the first woman to be either elected or appointed Vice-Chancellor of any major university in the country, private or public, may actually be more collusively deceitful and morally bankrupt and destructive than the thoroughgoing lying and scheming career politician and political scam-artist who selected Naana Opoku-Agyemang to partner Little Dramani into the 2020 Presidential Election. Now, where is Tracey Boakye when Papano needs her?
Not surprisingly, the Minister of Education under the previous Mahama regime who scandalously and summarily abrogated the John Agyekum-Kufuor-established Teacher-Trainee Grant Allowance, among a slew of other professional allowances, would have Ghanaians believe that replacing the free grant money that was the Teacher-Trainee Allowance with a payback and humongous debt-building extortionate student loan scheme or facility was actually far better and more progressive and resourceful than what existed before the now-Candidate Mahama forced these financially challenged teacher trainees onto the payback loan scheme, even as Candidate Opoku-Agyemang, it is widely alleged, shipped out her three adult children for graduate and doctoral studies abroad. To the United States of America, to be exact.
Anyway, on a two-day so-called official working tour of the Upper-East Region, recently, Candidate Naana Opoku-Agyemang had the temerity to insult the intelligence and common sense of some tertiary academy students in Bolgatanga, the Upper-East's Regional Capital, to the effect that the summary removal of the student-grant allowance actually enabled the Mahama-led government of the National Democratic Congress (NDC) to exponentially increase the intake of teacher training college bound students in the country. One would commonsensically think that the callous and unconscionable removal of this most direly needed social-intervention program would actually significantly reduce enrollment into these teacher-training colleges. So, now, what we need to ask both Mr. John Dramani Mahama and Prof. Naana Jane Opoku-Agyemang is the following: Precisely what percentage of enrollment uptick or increment was really sparked by the cancellation of the Teacher-Trainee Allowance?
In other words, we need concrete statistical figures to back up or effectively confirm the fact of whether, indeed, the aforesaid exponential increment in the intake of teacher-training colleges actually did occur. And if, indeed, such increment in student enrollment at our teacher-training colleges did take place, then why is Candidate John Dramani Mahama now promising that he intends to firmly hold the line, that is, retain the present restoration of the Teacher-Trainee Allowance by President Addo Dankwa Akufo-Addo for at least a year into the highly unlikely reelection of Mr. Mahama as President, before reverting back to the cancellation of the Teacher-Trainee Allowance once again? You see, I like the wicked and mischievous game that Candidates Mahama and Opoku-Agyemang are clearly trying to play here. They are simply and risibly trying to cover up their incurably deceitful tracks by clearly letting it be known to our present teacher trainees that in the highly unlikely event of this treacherous pair's being allowed back into Jubilee House, they intend to allow these veritable victims of extortion to enjoy a short-lived honeymoon for at the most 12 months before clamping down their extortion scheme, once again, on the pates of these poor and unsuspecting teacher trainees another tranche of leaden payback student loan burden.
This time around, we have absolutely no doubt that a lame-duck President John Dramani Mahama – Divine Providence forbid – would thoroughly crush the skulls and the proverbial gray matter under the skulls of these unfortunate young men and women. Otherwise, why maintain the Akufo-Addo-restored "status quo" in the runup to the 2016 Presidential Election, if abrogating the Teacher-Trainee Allowance was actually far better than allowing the same to be kept as it is presently? You see, just because Candidates Mahama and Opoku-Agyemang clearly seem to think and believe that our Teacher Trainees are gapingly naïve or stupid does not in any way, shape or form mean that, indeed, these vibrant, brilliant and generously talented young men and women can be so facilely lured into taking this lethal career-ruining bait of the treacherous pair.
We must also significantly point out that aside from wickedly robbing these talented young men and women of their Teacher-Trainee Allowance, as a Cape Coast University student leader at the time pointed out recently, the Mahama government also imposed hefty electricity bills of GHȻ 900 and GHȻ 500, respectively, on boarding and day students, a crushing burden which has since been quashed or removed by the Akufo-Addo-led government of the New Patriotic Party. That is how irredeemably evil the Mahama/Opoku-Agyemang team of blood-sucking political vampires is. An economy-wrecking demolition team. No dispute about that, trust me.
*Visit my blog at: KwameOkoampaAhoofeJr
By Kwame Okoampa-Ahoofe, Jr., PhD
English Department, SUNY-Nassau
Garden City, New York
August 14, 2020
E-mail: [email protected]