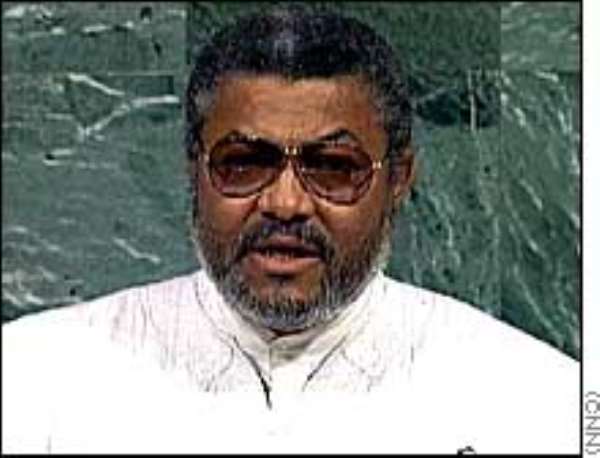 On May 24, 1990, Flt Lt Jerry John Rawlings, Chairman of the Provisional National Defence Council (PNDC) signed the Narcotics Drugs Control Enforcement and Sanctions Law. It was subsequently gazetted on July 13, 1990, and is contained in the voluminous PNDC Laws Volume 2, 151-244.
The Memorandum attached to signing of the law stated, "in view of the rising incidence of narcotic drug abuse in the country and the threatening dimensions that illicit narcotic drug dealing has taken, internationally, it has become necessary to revise the existing laws on narcotic drugs by early spelling out the offences and providing realistic and deterring punishments in respect of them."
The Memo explained the purpose of the law as seeking to bring under the enactment, offences relating to illicit dealing in narcotic drugs, and to further put in place, provisions that would prevent illicit narcotic drug dealers who were benefiting from the crime. Furthermore, it stated that as "Ghana is a signatory to the United Nations Convention on Narcotic Drugs and Psychotropic Substances," it has to enact national laws to implement the provisions of the convention.
To this end, Jerry Rawlings signed, and provision was made for the pursuit, seizure and forfeiture of equipment used in the commission of narcotic drug offences. It provides also for the seizure of properties and proceeds acquired or derived from narcotic drug offences or illicit narcotic drug dealings. The one hundred illicit drugs stated under the law include cannabis, its extracts and tinctures, coca leaf, cocaine, also called methylester or benzoylecgoine, morphine, opium, pethidine and propiram.
The law stated also that in furtherance of international co-operation and mutual assistance among member parties to the convention, "provision is made for assistance, on request, to foreign countries to enable them pursue and seize in Ghana, through due process of law, properties acquired or denied from illicit narcotic activities."