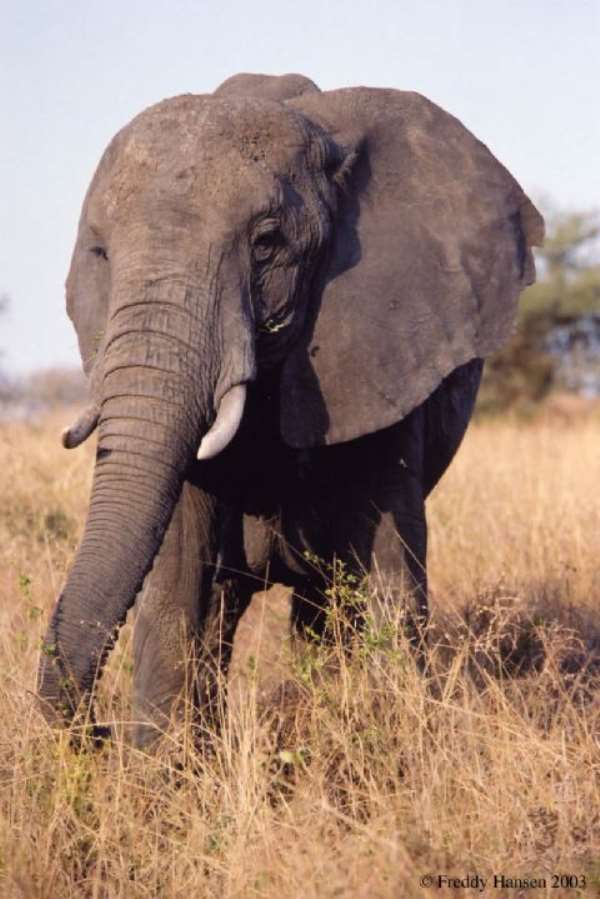 GOVERNMENT has advocated for measures to improve elephant conservation at the international level.
Speaking at the opening of a three-day symposium on African elephant conservation in Accra, the Deputy Minister of Lands, Forestry and Mines, Mr. Adjei Yeboah, announced that for many decades, traditional authorities in Ghana had shown commitment to the conservation of wildlife.
He said the institution and the enforcement of customary rules and regulations had helped in the protection of wildlife in the country and as a result, government had augmented these efforts by the enactment of various conservation laws to save wildlife.
The Deputy Minister hinted that his Ministry was in the process of revising "our laws to address the weaknesses in the existing legislations pertaining to the conservation of wildlife".
Mr. Yeboah, who is also the Member of Parliament for Tano South, further said government was committed to the conservation of biodiversity for the ultimate benefit of the present and future generations, noting that government was also committed to collaborating with others at the international level" to achieve a global conservation.
He attested to Ghana's commitment to wildlife conservation and noted the country's commitment to all biodiversity related conventions, which includes the Convention on Biological Diversity, Convention on the Conservation of Migratory Species of Wild Animals, Convention on International Trade in Endangered Species of Wild Fauna and Flora (CITES), and the Ramsar Convention, among others.
He continued that Ghana's commitment to the conservation of elephants at the international level was beyond doubt and was well acknowledged, despite the many challenges that faced conservation.
"I am reliably informed that West Africa has only about 5% of the continental total number of elephants that are scattered in small fragmented ranges and with such small and scattered populations, elephants are obviously extremely vulnerable; therefore the implementation of Ghana's Elephant Conservation Strategy developed in the year 2000 is long overdue," he said.
The Executive Director of the Wildlife Division of the Ministry, Mr. Ofori Frimpong, noted that it was a huge responsibility to manage wildlife for the "socio-economic" benefit of the country, while according to Mr. Michael Mamithi, former Director of Kenyan Wildlife and current International African Advisor of the IFAW, the main objective of the symposium was to address some strategies that would promote the conservation of the African elephant.

The International Fund for Animal Welfare (IFAW) established in 1968 was the main sponsor of the symposium. An international organization, it operates worldwide in 13 African countries, China and India.
The three-day symposium brought participants from both Francophone and Anglophone countries such as Togo, Mali, Niger, Ivory Coast, DR Congo, Congo Brazaville, Chad, Burkina Faso and Senegal.
Others include Uganda, Central African Republic, Malawi, Cameroon, Sudan, Rwanda, Ethiopia and Liberia, with Ghana being the host nation