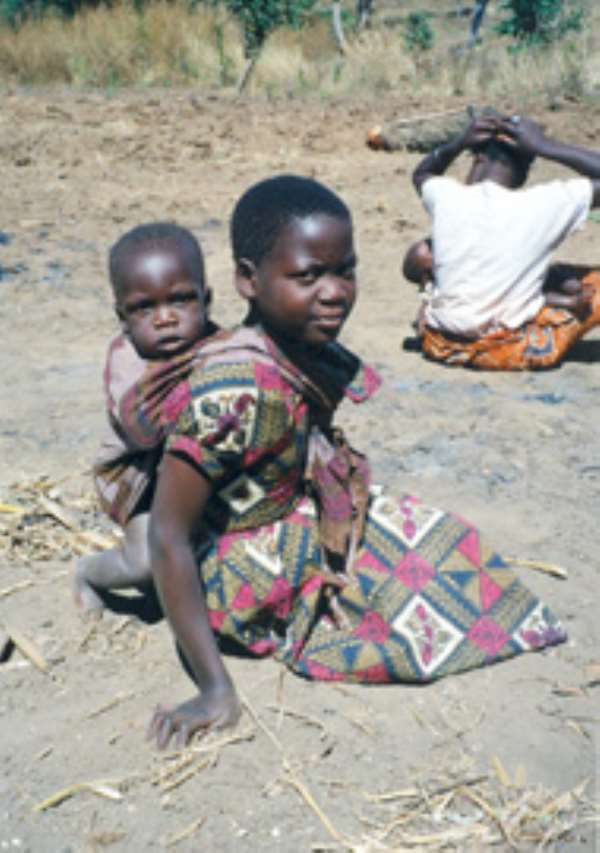 CHILDREN ARE a gift from God; as such, everything possible ought to be done to adequately care for their needs to ensure their proper growth into adulthood and responsible citizens.
Considered as one of the vulnerable in society, it is important that children are provided with adequate protection of their rights, particularly their right to life as guaranteed in the 1992 constitution.
This includes the enjoyment of their social rights such as access to food, clothing, shelter and education among many others that will provide them with the needed resources for their growth in all aspects of life.
It is indeed true that children are a nation's future; hence the need for government to take up the responsibility and care for the less fortunate children where parents and society at large neglect their duty to cater for these young ones.
It is in light of this that The Chronicle draws government's attention to the call of some orphans from the Village of Hope Orphanage in the Volta Region for government to extend its support to private orphanages in the country.
This is in the right direction as the government of Ghana has a responsibility towards these children whom through no fault of theirs find themselves in this destitute situation. The children, who are the nation's quality human resource for future development, cannot be left to their fate because the nation cannot pay the price for their neglect.
In the wake of rampant armed robberies and other social vices that have bedeviled our society and which our security agencies are still struggling to curb, it would be in the nation's interest to offer significant support for recognised private orphanages to help them in their operations.
Similarly, government must put in place policies that would help regulate the activities of all orphanages, particularly the private ones, throughout the country. This would be useful, in that it would ensure orphanages and other charity homes conduct their day-to-day affairs in honesty to curb the situation where some people take advantage of the vulnerable children to amass wealth for themselves through donors.
This notwithstanding, most of these numerous orphanages are supplementing government's efforts to care for the poor and vulnerable in society; hence the need for government to show commitment to the poor, particularly children, through support for these organisations that have provided them with a place they can call home.
Assistance such as provision of food items, educational, medical and recreational facilities will ensure sustainable life for the less fortunate ones and also ensure their development into independent adults.
Scholarships for brilliant children for higher education should also be worth considering as well as the orphans' appeal to government to give unambiguous tax rebates on educational materials and other donations imported by orphanages for their use.

This will serve as motivation for these organizations to put in all their resources for the care and training for the children, and as well motivate the children to make good use of the opportunities made available to them.
To a large extent, this will guarantee a bright future for the children and mother Ghana as a whole. There would also be a decrease in the incidence of streetism and all the vices associated with it and make society safe for all to live in.
For this reason, The Chronicle appeals to all members of society, especially benevolent organisations such as churches and individuals, to provide support for children in orphanages and other places for a better Ghana.