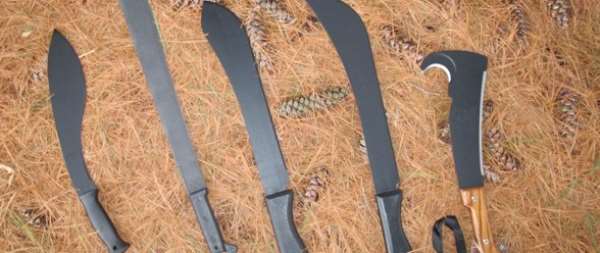 According to exclusive testimony obtained by Amnesty International, police officers in Abidjan apparently allowed groups of men, some of whom were armed with machetes and heavy sticks, to attack protesters demonstrating against President Alassane Ouattara's decision to run for a third term in office.
In a rare interview, a police officer who was on duty on 13 August in Yopougon district of Abidjan told Amnesty International said he was alarmed to hear his colleagues talk about how the armed men had "helped" police disperse protesters last week.
Two minivans (Gbakas) ferrying dozens of young men, some armed, were driven to two protest locations where the officer was present. At one location, a couple of men on a motorbike escorting the Gbakas approached the police officer-in-charge and after a brief conversation, the group of young men went into the neighbourhood unhindered and begun chasing after and dispersing protesters.
Our police source said within moments of the group of men entering the neighbourhood, one protester emerged with stab wounds saying he had been attacked by men on a motorbike.
The police officer said:
"We were sent to an area of the district of Yopougon where we found barricades and a few young people chanting slogans against the third mandate. They were not armed. We did not intervene since there were not enough police officers. While we were trying to clear the roads, two Gbakas, one green and one yellow, full of young people, and a motorbike, arrived. Dozens of men, some of them armed with machetes and heavy sticks, got out from the vehicles. They were more than the protesters. The two men on the motorbike approached our chief and then the group of men entered the neighbourhood and started chasing the protesters."
Several videos posted on social media show a green Gbaka offloading the armed men, who then began to chase protesters in full view of police officers who watched passively without intervening.
The police officer told Amnesty International he had overheard other officers saying that armed men had 'helped' police disperse protestors in other parts of Abidjan.
"We were shocked and understood that their presence was not coincidental. Someone was apparently informing them of the areas where security forces were intervening. This is a very dangerous step and I am really worried. This reminds me of two past crises where militias were sowing terror among the population," he said.
Yesterday, at around 5:30 am, a witness told Amnesty International that as he left his house in the SIDECI area of Yopougon District, Carrefour SGBCI, he saw young, unarmed people had barricaded the road with tables. Shortly thereafter, a Peugeot 406, three other vehicles and a white Gbaka arrived ferrying dozens of men in plainclothes armed with machetes, knives and heavy sticks. These men got out of the vehicles and attacked the young people at the barricade. One of them was seriously wounded with a machete and was taken to Bethesda clinic. Police arrived shortly thereafter, found the armed men but did not arrest them.
The witness reported seeing more barricades in the Niangon Nord area of Yopougon. He also saw about seven motorbikes and three vehicles with men armed with machetes and sticks removing the barricades. The police were present but did nothing. When the police left, the armed men followed them in their motorbikes and vehicles.
"The apparent collaboration of the police with groups of armed men, that are neither trained nor accountable, to manage protests is extremely worrying. It represents an alarming resurgence of the use of unofficial "law enforcement" agents in Cote D'Ivoire, where we have previously documented multiple human rights abuses by armed men in civilian clothes," and said Amnesty International's Director for West and Central Africa, Samira Daoud.
"We call on the Ivorian authorities to immediately stop these armed groups of men from committing further crimes. The authorities must undertake a thorough, effective and impartial investigation into allegations of human rights abuses committed by these men, as well as the apparent police complicity. Those found responsible must be brought to justice in fair trials in ordinary civilian courts."
Scores arrested
On the night of 15 August, Pulcherie Gbalet, the head of Alternative Citoyenne Ivoirienne (ACI), a coalition of 40 civil society organizations which organized the protests, and two of her colleagues were arrested and taken to an unofficial detention centre at Sebroko in Abidjan. She was later moved to the Prefecture de Police where she is being questioned by the police.
On 13 August, armed men also attacked another member of ACI in Anyama-Adjame, some 10km from Abidjan while he was protesting. The man was later arrested by the police for protesting and released.
On the same day, the police arrested five members of the opposition party, GPS, while on their way to a rallying point for protestors in Abidjan's Cocody area. Four of them are detained at the Central Prison of Abidjan (MACA).
According to Cote D'Ivoire's Minister of Security and Civil Protection, General Vagondo Diomande, about 70 people were arrested between 10 and 14 August for "disrupting public order, incitement to revolt, violence against law enforcement agents and destroying property".
"We call on the authorities to release any person arrested solely for expressing their political views, or for organizing and participating in peaceful protests. The authorities must ensure that people are free to express their views without fear of reprisals," said Samira Daoud.
The Minister also confirmed that five people had been killed in various parts of the country during the protests; three in Daoukro, one in Gagnoa and another in Bonoua, and more than 100 people, including ten police officers and two gendarmes, were injured.
Escalating crackdown
Since 2019, peaceful assemblies organised by civil society organizations and opposition groups have been regularly banned and dispersed with excessive force by the police and gendarmerie.
On 26 June 2019, the country adopted a new Criminal Code which further undermines the rights to freedom of expression and peaceful assembly. The code deems as "unlawful assembly" any public and non-armed gathering "that may affect public order", overly broad descriptions with high potential for abuse.
"The crackdown on protests is a blatant violation of the rights to freedom of expression, association and peaceful assembly. The authorities in Cote D'Ivoire should be protecting, not punishing, opposition leaders, dissidents, journalists and human rights defenders," said Samira Daoud.
Background
On 10 August, Alternative Citoyenne Ivoirienne (ACI) informed the Minister of Territorial Administration and the Minister of Security of their intention to organize demonstrations in several cities on 13 August, to protest President Alassane Ouattara's decision to run for a third term. ACI received a confirmation receipt of the notification of planned protests.
On the eve of the protests, the Minister of Territorial Administration and Decentralization, Sidiki Diakité, announced that the protests were not authorized and claimed that his ministry had not been formally notified.