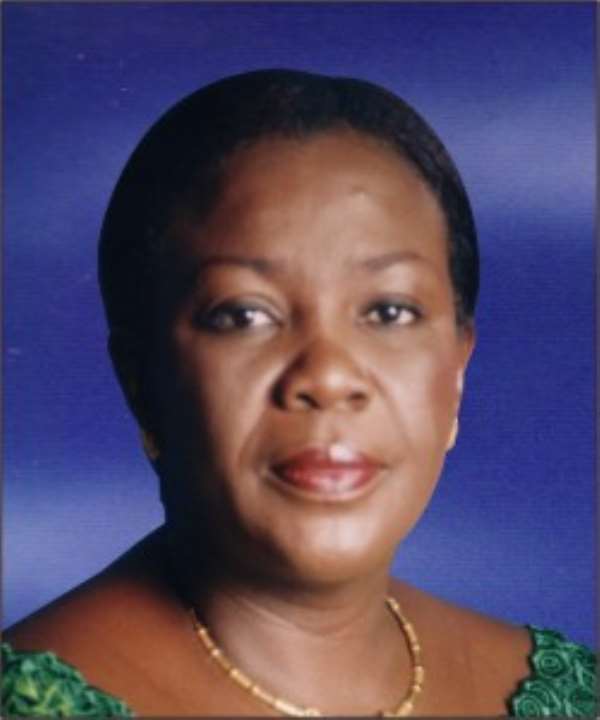 The government is to set up a bank for housing to make resources available to the private sector for the provision of affordable accommodation for Ghanaians.
Mrs. Cecilia Abena Dapaah, Deputy Minister of Water Resources, Works and Housing, who announced this initiative in Accra on Monday, said the First Ghana Building Society is to be transformed into the bank for housing.
She said the bank when transformed would provide funds to interested private contractors to put up the houses and the government in turn would lease or sell them to people on mortgage.
A Memorandum of Understanding has been signed with the Tunisian Government, which has practised successfully such a model for years.
The Deputy Minister was sharing Ghana's experience in housing and water with a 20-member delegation from the South African Ministry of Local Government, Housing and Traditional Affairs currently in the country.
Mrs. Dapaah said a Tunisian delegation would soon be in the country to finalize arrangements with the government.
She said Ghana has lagged behind and failed in the delivery of houses to its people but indicated that the country had moved from the provision of low cost housing units to affordable houses.
Mrs. Dapaah said within the next five years, the government hoped to provide over 4,000 affordable housing units to the Ghanaian worker on mortgage terms.
She said the government's low cost units would be sold to occupants and the modalities for the sale and rentals were being discussed at present.
On water, she said, the government hoped to achieve 85 per cent coverage of the population, a target, which was more than the Millennium Development Goals of 75 per cent by 2015.
Mrs. Dapaah together with other officials of the Ministry briefed the South African delegation on the efforts Ghana was making to achieve the target through a system of models under urban and rural water projects.
She said the Community Water and Sanitation Agency was managing water at the rural level, while the Ghana Water Company spearheads urban water projects.
Mr. Michael Mabuyakhulu, the Minister of Local Government, Housing and Traditional Affairs, said the team was in Ghana to learn and share with Ghana her rich and long experience in the practise of democratic government.
He said a lot could be learnt from Ghana and especially along the lines of South-South Cooperation in the social, economic and political spheres.
"The challenge facing us is that we have a long period of drought, unlike Ghana, therefore, without the drilling of boreholes we will not be able to have water on a sustainable basis," he said.
Mr. Mabuyakhulu said South Africa needed over 20 billion rand to meet its water demand.