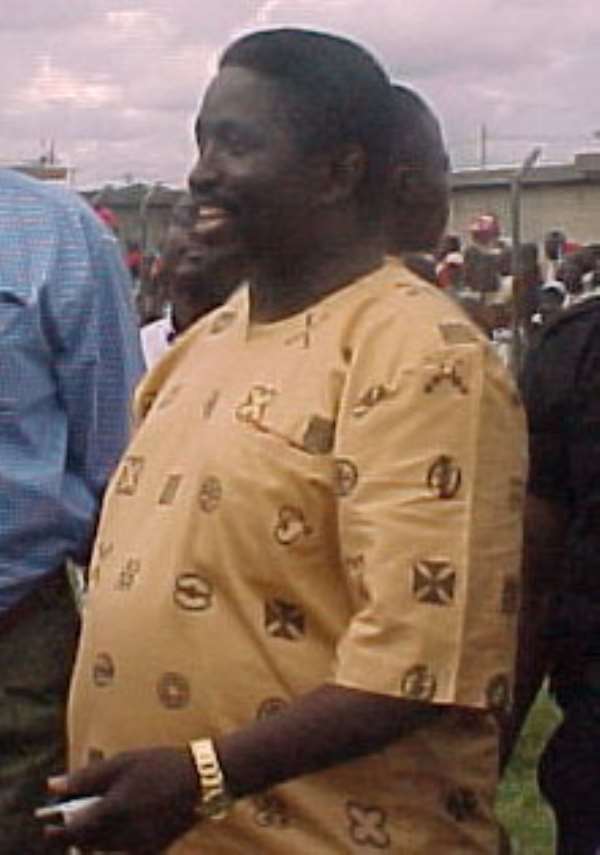 Former Deputy Minister of Interior, Captain Nkrabeah Effah Dartey is trusting God to win 50 per cent plus one votes at the New Patriotic Party Congress next year to lead the party.
He says his confidence is total because "the rank and file of the party has confidence in my "bid" he declared.
According to him, he represents the vision, hopes, fears and aspiration of the party's following and therefore is the very personification of the party.
MP Effah Dartey's previous electoral successes from the basis of his confidence. He polled 23,000 votes against 12,000 by the NDC to become the MP for Berekum in 2000. He maintained his seat in 2004 with 29,000 votes against 19,000 by the NDC.
The aspirant who said his integrity remains high among his colleagues and would want to be tested on three key areas of strong local government system, law and order and human resource development said he has a vision and that his dream is to restructure the party and make sure the government and party run as one entity to move the nation forward. His other priorities include good educational and health policies.
Effah Dartey assured that he would ensure total law and order by equipping the police and judges and leave the system to run emphasizing that there is no way the laws should be bent. "The law is the law", he said.
The retired army captain said that he has a vision to move the nation forward. Effah Dartey said his bid for the flagbearership is to inspire the disenchanted following of the NPP with hope in order to maintain the support base of the party. He said some NPP members were aggrieved because they are not enjoying the benefits of a party in power.
Captain as he is fondly called noted that politics is about patronage and that even though the NPP has good policies, non- party members were enjoying.
Answering a question, the aspirant said Kumasi and for that matter Ashanti is significant to the NPP and that under a strong local government it should be able to run on its own and raise enough funds for development saying Kumasi could raise 10 million cedis a month from property rates.