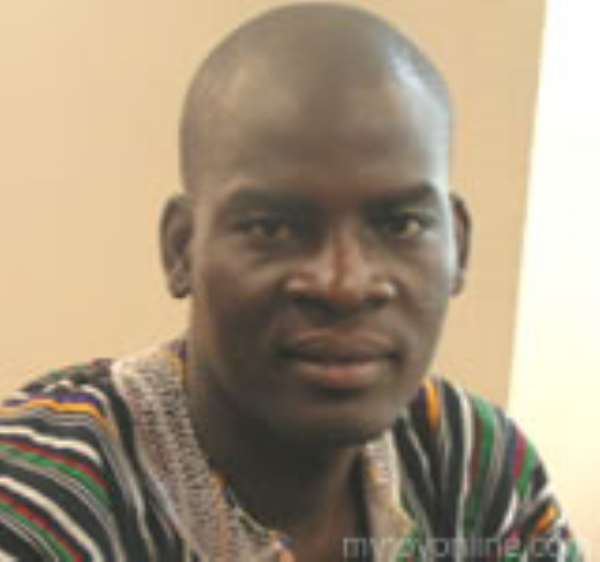 The National Youth Organizer of the National Democratic Congress (NDC), Harruna Iddrisu has suggested that five of the dozen NPP presidential aspirants stand out as real competitors for the presidential slot. He mentioned Nana Akufo Addo, Alhaji Aliu Mahama, Osafo Maafo, Alan Kyeremanteng and Addo Kufuor. Speaking on a local TV station, Harruna Iddrisu however rooted for Alhaji Aliu Mahama.
He explained that considering the fact that he has served the nation for years as vice president, Alhaji Aliu Mahama has a very bright chance. He said the vice president was very instrumental in the winning of most parliamentary seats for the NPP in the district he hails from. Harruna Iddrisu noted that if the NPP is saying that the present administration has performed creditably, then they should select Aliu Mahama unopposed.
He said as the second in command, the vice president should also be credited with the performance of the country, if it's either good or bad. On Nana Akufo Addo, the NDC National Organizer noted that the Foreign Minister is among the few NPP leaders who have served the party from the grassroots. According to him, though Nana Akufo Addo has spent most of his time outside the country, it would not have an effect on his ambitions. "I think he used to tour the grassroots and they know him already…so if they want him, they can vote for him".
Talking about Osafo Maafo, he said that when he was Minister of Finance, he chalked a number of successes including being named one of the best finance ministers in the world. Considering other success stories about him in the party, he said he also stands a good chance of becoming the flag bearer for NPP. Though Harruna said he had no problem with the Defence Minister's presidential ambition, he said his stumbling block would be the fact that his brother is the president, which some Ghanaians feel would be a sort of monarchical leadership.
He described Addo Kufuor as a nice and hard working minister. In his conclusion, the NDC's National Youth Organizer said "with all these men, who I think one can win the NPP presidential slot, none can beat the NDC in 2008".