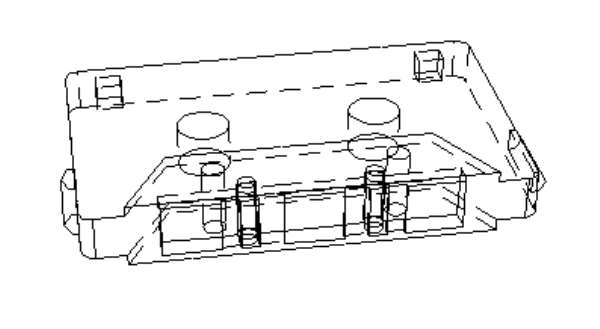 The Chief Executive Officer of the Foods and Drugs Board (FDB), Mr Emmanuel Agyarko, has told the Justice Georgina Wood Committee that he is unable to help the Committee in identifying whether the tape recording in the Committee's possession was the one that he had earlier.
Mr Agyarko was appearing for the second time.
He had in an earlier appearance told the Committee that even though he once possessed the so-called Kofi Boakye tape, he had passed it on to a security operative to be given to President Kufuor.
Mr Agyarko told the Committee that he never ensured that the tape got the President because he assumed that the security operative had handed the tape over to the President.
It would be recalled that when the Minister for National Security, Mr Francis Poku, appeared before the 5-member committee last week, he indicated that the President never received any tape recording on the said meeting from any one.
However, the Committee on Monday wanted to know from Agyarko whether a tape recording in their possession was the same one that Agyarko claimed he had been given by Mr Benjamin Ndego, formerly of the Narcotics Control Board.
Mr Emmanuel Agyarko told the Committee he would not be able to do that.
Still on Monday's sitting, Counsel for the Deputy Director General of the CID, Mr Owusu Fordjour says his client, Mr Apewua, is being maligned by Grace Asibi, the girlfriend of the runaway Venezuelan drug suspect, Vasques Geraldo.
Grace Asibi had alleged that Mr Apewua had on one occasion, threatened her to leave the country or have her self to blame when she Grace had blown the cover on the Police for allegedly collecting bribe from her in the case involving the East Legon Cocaine affair.
She had subsequently provided a tape recording of the said conversation.
However, the deputy Director of CID has denied the said conversation, claiming that if Grace Asibi is to be believed, then it is right to say that after all, Grace Asibi is not innocent as she wants every one to believe.