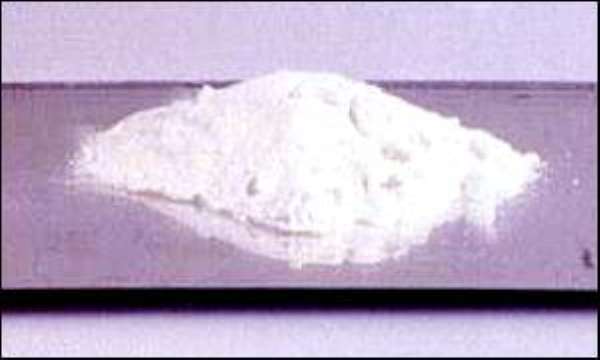 The police have arrested a Nigerian, Shittu Fatai, who was in the process of swallowing a large quantity of cocaine pellets with the intent to smuggle them to the United Kingdom.
Fatai, who allegedly confessed to having already swallowed 30 pellets of the drug, expelled 33 pellets when he was rushed to the Police Hospital after his arrest last Saturday.
Fourteen pellets, which the suspect was yet to swallow, were retrieved from his room.
The Deputy Director of Police Public Affairs, Deputy Superintendent of Police (DSP) Kwasi Ofori, said that following intelligence received by the Police Intelligence and Professional Standards (PIPS), a team was dispatched to the hotel where Fatai was lodging.
He said the intelligence indicated that a Nigerian woman, who was named as Soula, had recruited two Nigerians in Ghana, one of whom was Fatai, to send some cocaine to the UK.
He said when the team arrived at the scene; Soula was nowhere near the scene while the second suspect also escaped.
Madam Soula, he said, was alleged to be keeping the passport and other travel documents of the suspect and that preparations had been completed for the suspect to travel abroad.
DSP Ofori said Fatai was subsequently sent to the Police Hospital where he expelled the drugs that he had swallowed.
He said the case had been referred to the Drug Law Enforcement Unit for further investigations.
In a related development, the Police Administration has launched a major onslaught to clamp down on illicit drug peddling in the Accra and Tema regions.
The exercise, which would soon be extended to various parts of the country, involve the Panthers Unit, Mobile Force, Guards Unit, Monitors Unit and the Buffalo Unit.
DSP Ofori said the exercise was under the command of the acting Director-General in charge of Operations, ACP Daniel Odai.
He said in the first exercise on Saturday, 43 suspects were rounded up at La Wireless, Osu, Teshie, Adabraka and the Kwame Nkrumah Circle.
He added that leaves suspected to be Indian hemp were retrieved from the suspects, presently being held in various police cells to assist in investigations.
DSP Ofori called for public co-operation and support to ensure a successful exercise.