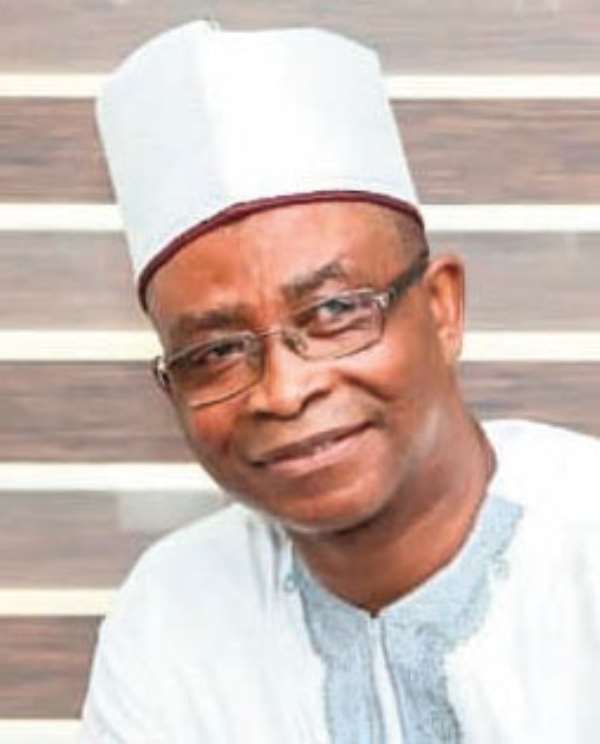 Arafat Suleman Abdulai
Board of Directors of the Zongo Development Fund (ZoDF) has dismissed Corruption Watch Report imputing that the Acting (Ag) Chief Executive Office (CEO) of the fund, Arafat Sulemana Abdulai, breached procurement procedures when he approved of the purchase of an assortment of items related to the Covid-19 fight to the tune of GH¢5 million.
Board Chairman, Rear Admiral Mohammed Munir Tahiru (rtd), in a statement dated August 14, 2020, pointed out that "the board wishes to state that it approved the procurement of Personal Protection Equipment (PPE) as part of the broader national effort to prevent the spread of Covid-19. At the time the items were procured, the Public Procurement Authority (PPA) and indeed, many public institutions, were not fully operational in compliance with the partial lockdown measures announced by the President. Meanwhile the PPE were urgently needed to save lives."
Subsequent to procuring the items he continued that "the CEO of the ZoDF, Mr. Abdulai, wrote to the PPA in accordance with Section 90(3)(c) of Act 663 as amended, to request for ratification of the procurement processes for the items."
The CEO by this action, the board chairman noted, had subjected himself to investigation by the PPA as enshrined in the relevant law and mentioned in a preceding paragraph. The PPA, he continued, had duly concluded its investigation and had ratified the procurement processes.
"On the allegation that an amount of GH¢4.8 million (GH¢5,000,000 less cost of PPE – GH¢200,000) was spent on goods and services without an approved procurement plan, the board wishes to indicate that all items procured were in accordance with the Zongo Development Fund procurement plan," the chairman concluded.
PPA Ratification
PPA Correspondence
An August 5, 2020 correspondence headed Re: Procurement of Hand Sanitizers and Liquid Soaps for The Control of the Spread of Covid-19 originating from Frank Mante, Ag Chief Executive Officer of the PPA, provided an unambiguous approval for the transaction, the subject-matter of which constituted the Corruption Watch Report.
"We make reference to your letter No ZODF/291/2020 dated May 20, 2020 on the above-mentioned subject.
"As part of the ratification process, an investigation was conducted to determine the circumstances under which the engagement of Focus Women Network was carried out," the correspondence stated.
The Investigation Report, the PPA stated, was delivered to the board at a technical committee board meeting which, the correspondence indicated, thoroughly reviewed the report and accepted the recommendations as satisfactory.
It was on the strength of this clearance from the PPA that the ZoDF single sourced Messrs Focus Women Network for the supply of hand sanitizers and liquid soaps without the prior approval of the PPA Board.
---Daily Guide