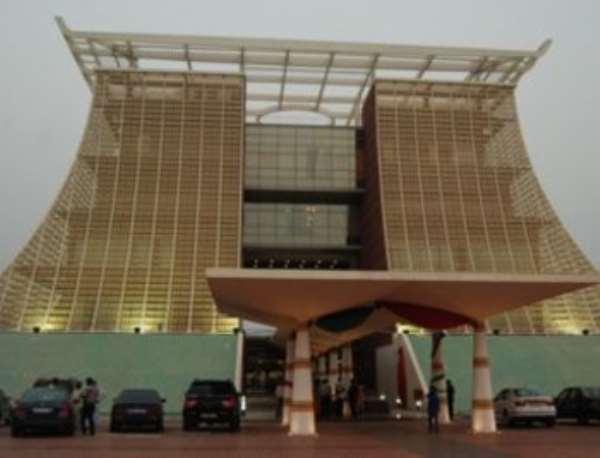 President Akufo-Addo on Sunday 16, August 2020 delivered package no.15, at about 8:45pn GMT (1:45 pm Pacific Time) from the Jubilee House to all Ghanaians. Unlike, the previous ones, No.15 appears to be tinged with political and religious innuendoes, amid strong words for his critics.
It sounds like: who the cap fits let him wear it.
For the first time in five months since, Jubilee House began addressing the nation, regarding the Coronavirus pandemic, Akufo-Addo has employed suggestive language-- innuendoes. He's heard lashing out at a group he describes as' Professional Jeremiahs' and naysayers. Imagine living in a place called Nineveh, you'd run into the Jeremiahs, Isaiahs. and Michaiahs at every street corner.
Though the president did not name names, this writer believes the suggestive remarks were targeted at his critics in the opposition NDC including some charlatan pastors, who' d vehemently criticised the president and the Electoral Commission (EC) on its planned compilation of the new voters' registration exercise.
His remarks come a week after the successful compilation of the new voters' register and a national mop-up exercise by the EC
"On behalf of the people of Ghana, I congratulate warmly the Chairperson of the Electoral Commission, Mrs Jean Mensa, her two Deputies, Dr Eric Asare Bossman and Mr Samuel Tettey, and the entire Commission for the efficient, safe, transparent nature of the registration exercise, where, for the first time in our nation's history, Ghanaians were provided with daily updates of the numbers of eligible voters registered, together with a specific age, gender, regional breakdowns, and breakdowns of identity documents," he said.
According to Mr Akufo-Addo, all eligible voters were given the 'unfettered opportunity' to register, a process that was fully embraced by the mass of the citizenry. The president, however, did acknowledge that
there were genuine concerns regarding the exercise.
"Of course, there were genuine and understandable concerns about conducting such a complex exercise, involving millions of citizens, at this time. But, at the end of the day, Ghanaians did their civic duty, by going out to register, having found that the process was overwhelmingly orderly, peaceful, and safe."
Who are the naysayers...?
They're the individuals or group of persons that expressed pessimism or had doubt about the voter's registration exercise prior to its commencement.
That project has successfully been executed, giving president Akufo-Addo the cause to ridicule and take a swipe at his critics.
"There were those who expressed various degrees of hysteria and negativity towards the exercise, with some, who swore heaven and earth to resist the compilation of the register at the peril of their lives, ending up registering. There were also those who offered delicate, personal sacrifices in the event of the register, again, ending up registering. And, there were those who claimed that, in the midst of a pandemic, the registration exercise should not be conducted, with some warning of an "explosion" in our case count and very high numbers of deaths, should the exercise go ahead. By the grace of God, the work of the Electoral Commission, and the effective measures put in place by the Government, these prophecies of doom did not materialise."
It must be noted that all didn't go down smoothly. There were some problems here and there, and the president acknowledged that during his 15th nation's address last night.
"There were, nonetheless, deeply regrettable, isolated incidents of violence, which I condemn unreservedly, and which I expect the Police to deal with without fear or favour, but the exercise was generally peaceful"
Mr Akufo-Addo noted that Ghanaian people have, by the conduct of this exercise, demonstrated their commitment, once again, to consolidate their status as a beacon of democracy on the continent and in the world.
Still, on attack mode, the President said the professional Jeremiahs and naysayers, who seek, cynically, to make a profitable industry out of spreading falsehoods, fear and panic, stoking divisive, ethnic sentiments, underestimate the resolve and the determination of Ghanaians to build a united, democratic, peaceful, prosperous, and happy Ghana.
"We will continue to work hard to prove them wrong," he said.
Fight against COVID-19
Regarding, the nation's efforts to stop the spread of the virus, he said Ghana has done remarkably well.
"As at 24th July, the number of active cases, i.e. persons with the virus, stood at three thousand, three hundred and seven (3,307). As at Saturday, 15th August, three weeks later, the number of active cases stands at one thousand, eight hundred and forty-seven (1,847). This is a clear indication that Government policies are working."
Currently, there are no recorded COVID-19 cases in the North East, Savannah, Upper East, and Upper West Regions, and I charge their residents to do everything possible to maintain that situation. Greater Accra, Ashanti, Central, Eastern, and Western continue to be the Regions with the highest number of active cases. Thus far, a total of forty thousand, five hundred and sixty-seven (40,567) persons have recovered from the virus.
This means Ghana's recovery rate has improved from eighty-nine-point five percent (89.5%) to ninety-five point one percent (95.1%) in three weeks, the president pointed out.
"Our death rate continues, mercifully, to be low at zero-point five percent (0.5%). Happily, there are no backlogs of tests at any of our testing centres, meaning that situational reports are up to date. Indeed, test results that used to take weeks are now available within forty-eight (48) hours. We have, so far, conducted four hundred and twenty-seven thousand, one hundred and twenty-one (427,121) tests."
Refutes critics claim
According to Mr.. Akufo-Addo the above statistics contradict the claim that Ghana has lost the battle to defeat COVID-19. Once again once, he lashed out at his critics. He said: "There can only be one simple reason for this baseless assertion, and that is political expediency. But, as I have said before, do not begrudge those who make such statements, they need to make them continue to try to stay relevant."
Ghana's phased approach towards returning lives to normal, through the strategic, controlled, progressive, and safe easing of restrictions, will continue, according to the President.
Borders remain closed
Of course, delivering package No. 15 without any mention of restrictions on air travels or opening of the nation's borders would have been meaningless.
"I know many still ask when our borders, especially our international airport, Kotoka International Airport, will be open. Under my instructions, the Ministry of Aviation, the Ghana Civil Aviation Authority and the Ghana Airports Co. Ltd., have been working, with the Ministry of Health and its agencies, to ascertain our readiness to reopen our airport.
I want to ensure that we are in a position to test every single passenger that arrives in the country to avoid the spread of the virus.," Mr Akufo-Addo announced.
The outcome of that exercise, he noted, will show Ghana the way, and determine when we can reopen our border by air.
"I am hoping that, by God's grace, we will be ready to do so by 1st September. Until further notice, our borders, by air, land, and sea, remain closed to human traffic."
For Ghana residents stranded abroad, a special dispensation will continue to be given for their evacuation back to Ghana, where they will be subjected to the mandatory quarantine and safety protocols.
Meanwhile, beaches, pubs, cinemas, and nightclubs are still to remain closed until further notice. The limit on the numbers of persons who can attend conferences, workshops and award events, has now been lifted, subject to the maintenance of social distancing amongst participants, fresh air ventilation of the premises, and a two-hour limit for each session.
Caution
The President concluded his address with an admonition to all Ghanaians, urging them not to throw caution to the wind
"There is no room for complacency, we must be very much on our guard because some countries have experienced spikes after recording major achievements in containing the spread of the virus. We should not go down that road. Social distancing, enhanced hygiene, and the wearing of masks are obligatory for each one of us, Mr. Akufo-Addo said.
By Gordon Offin-Amaniampong