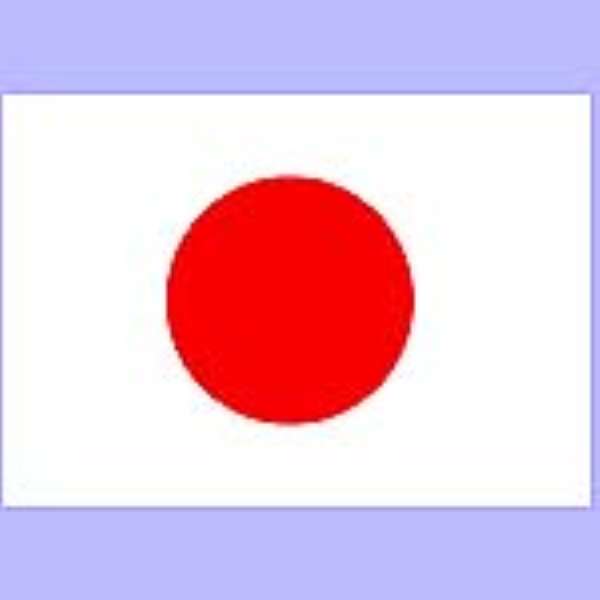 Japan National Flag
The Japanese Bank for International Co-operation is to invest in Volta Aluminium Company (VALCO). It is also to support the processing of shea-nut into shea butter on a large scale for export.
If successful, Ghana would now have an alternative to gold and cocoa for export to earn foreign exchange.
The investment drive of the bank in those areas forms part of a proposal, dubbed the Blue Book, which outlines a multi-billion dollar investment promotion in many sectors such as roads and railways construction, energy and housing in the country.
This was made known when the Deputy Governor and Managing Director of the bank, Mr Yoshihiko Morita, called on the Minister for Finance and Economic Planning, Mr Kwadwo Baah-Wiredu, in Accra yesterday.
Mr Morita said the Blue Book contained 15 action plans, which were affordable and realistic and could be implemented in one year. He expressed the hope that the government would be responsible and ensure that the action plan was implemented.
He gave the assurance that the bank would support any Japanese enterprise that would show interest in investing in the economy of the country.
Mr Morita explained that the bank was interested in the country's development plan and was pleased to invest in it.
Mr Baah-Wiredu said Ghana was the second largest producer of shea-nut in Africa and the investment in the sector would be welcoming news. He therefore urged the Japanese government to open its market for Ghana, adding that the economy of the country was moving fast to a $1,000 bracket while the government's efforts to restructure the country was on course.
He therefore, expressed the hope that the visit would further deepen the relationship between the two countries.