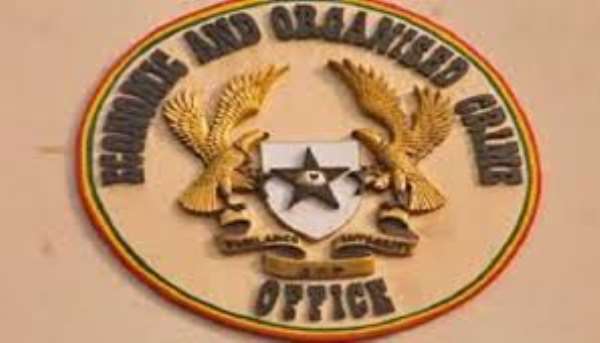 After months of extensive and thorough investigations, the Economic and Organized Crime Organisation-EOCO has cleared the Former Upper West Regional Director of Health, Dr Osei Kuffuor Afreh of any financial malfeasance during his tenure in office.
This followed a petition filed by a group known as the Concerned Citizens for Upper West who catalogued a number of allegations against the then Regional Director of Health Services bordering largely on financial malfeasance and abuse of office for private gain.
The verdict of the investigative body is contained in a report that was read out to the parties which involved the petitioners and Dr Osei Kuffuor Afreh on Wednesday, 12th August 2020 at the Regional Offices of the EOCO in Wa, the Upper West Regional Capital.
The report by EOCO seems to have corroborated a similar report by the Regional CID in the region whose report equally found all the allegations to be false and cooked up in an attempt to soil the reputation of Dr Osei Kuffuor Afreh and to further the selfish and parochial interest of some high office holders in the region who could not have their way with the stern and principled leadership style of the then Regional Director of Health Services.
Prior to these reports and findings by the state agencies, a private investigation by a local media house in Wa, Radio Waa had equally uncovered the motivation behind the frivolous and false allegations against Dr Kuffuor Afreh and had sent a copy of their investigative report to the Office of the President as well as the Ministry of Health and the Ghana Health Service.
It is worthy of note that EOCO rather cited the Concerned Citizens of Upper West for breach of the Companies' Registration Act as the group has not been registered to operate and conduct itself in the manner in which it has been doing. The group has therefore been asked to through its Conveners to take steps to regularise their conduct or cease to operate henceforth.
The findings as contained in the report have undoubtedly re-enforced the integrity of Dr Osei Kuffuor Afreh and shamed his detractors especially the Concerned Citizens of Upper West and its financiers who have only succeeded in denying the Upper West Region of the sterling leadership, commitment and dedication of one fine Medical Practitioner and Administrator.