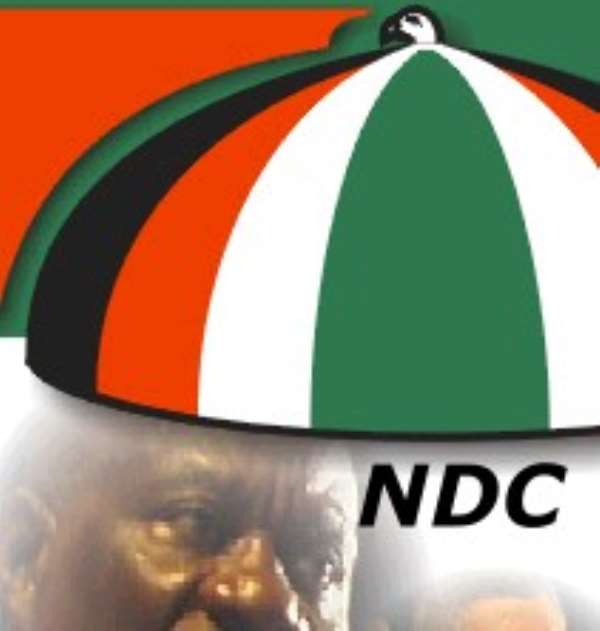 Greater Accra Regional Chairman of the National Democratic Congress (NDC), Danny Annan, has urged their supporters to remain loyal, committed and continue with their intensive campaign towards the 2008 elections but not be detracted by the negative propaganda of the New Patriotic Party (NPP).
He said "The NPP is desperate that is why they are looking around for an avenue to escape blame from the people, hence the peddling of falsehood about the NDC and its leaders."
Mr Annan who addressed a meeting of branch executives of the Krowor Constituency at Nungua over the weekend, asked, "Were they not the same people who accused the NDC in power of responsible for the serial killing of women, why are they running away from the Cocaine business which had engulfed the nation when they are in power."
He urged supporters of the NDC to stand firm and explain matters to the people to enable them vote massively for the party in 2008, adding; "We should not rest and make the same mistakes. We need to prepare ourselves and take over power from the NPP."
NDC Chairman of Krowor Constituency, William Opare Saforo, said the party's defeat in 2000 had taught it a great lesson therefore, measures and strategies had been put it place to win the 2008 general election.
He said the defeat in addition, afforded Ghanaians an opportunity to differentiate between NDC and NPP and appealed to members of the party to remain focused and organize themselves to win the Krowor seat.
Mr Saforo said more disgruntled NPP supporters were joining the NDC because of its transparent leadership and commitment to the plight of the poor and vulnerable in society and advised the supporters to embrace the new entrants in their fold.
He urged NDC branch officers at Krowor to begin serious mobilization in support of the party.
Present were Mr Yaw Boateng Gyan, from the National Secretariat, Dr Anwah Laryea, former Deputy Foreign Minister and Dr Kwei Kumah, Treasurer of Krowor Constituency.