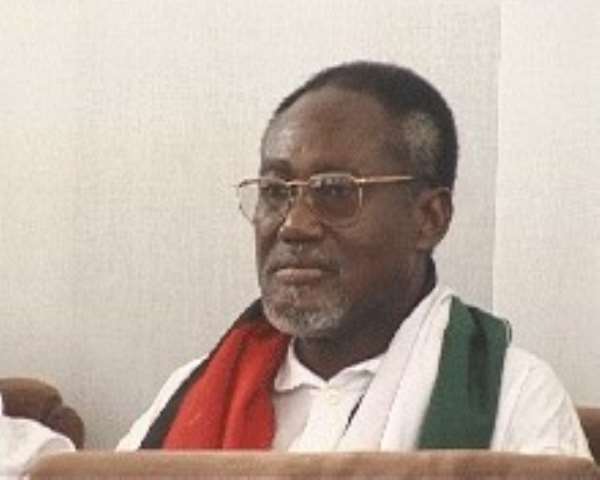 The perceived leader of the Democratic Freedom Party, yet to be formally launched,Dr Obed Yao Asamoah, has flayed both the National Democratic Congress and the New Patriotic Party for their double standards in handling the current cocaine scandal, which has rocked the country.
He noted that the accusation against both parties were irrelevant since it was only drawing the country back in terms of development.
In an interview with journalists when he visited the family of the late Justice D.F Annan, former Speaker of Parliament in the defunct NDC regime, to express his deep condolences at his residence, Dr Asamoah said it was very unfortunate for the two parties to pass judgemental comments in the media when the final report of the committee had not yet been produced.
He noted, the comments by both sides in the media, had already branded some people as guilty, which he thought, should not be so.
He indicated further that the committee, as a fact- finding concern, was only to find out the truth about the whole cocaine saga, therefore, if certain negative comments were being put in the public domain, it would prejudice the work of the committee and people in the long run, would not take the final report seriously.
He pointed out that even though the cocaine that even though the cocaine issue was creating a bad image for the country, the two parties were rather making it worse by the mutual insults and recriminations, since they sent bad signals about how democracy was being abused in Ghana.
He said personal attacks in the country at the moment were only reducing the game of politics to a level which could be used to destroy or damage people's image, adding that, this bad practice would only reduce development in the country.
Describing the comments made by the President at the opening of the Regional Headquarters of NPP as in-opportune, Dr Asamoah said, as Chief Executive of the country, whom everybody looked up to, he should not have engaged himself in issues concerning narcotic drugs.
According to him, President J.A Kufuor should have waited for the final report of the committee before coming public with his caustic comments.