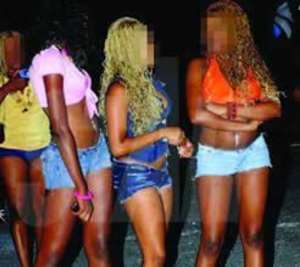 The Tiv Community in Bauchi State under the auspices of Tiv Community Forum (TCF), have appeal to the Executive Governor of Bauchi State Sen. Bala Abdulkadir Muhammed to repatriate all Tiv commercial sex workers who are currently in Bauchi state to their various states of origin.
In a press statement issued in Bauchi on Friday and signed by the President of the group, Mr. John Akevi and Secretary General Asema Mark JP said the activities of the Tiv commercial sex workers in the state are irritating, embarrassing and has no economic value rather it constitutes nuisance and security treat.
"It is on record that for the past 3 years the Tiv Community in Bauchi state have lost four precious lives as a result of prostitution. Two lives were lost in Bauchi, one in Miya, and one in Azare Local Government Areas of the state".
"We are therefore, appealing to His Excellency, Governor Bala Abdulkadir Muhammed to repatriated all Tiv commercial sex workers who constitute an eyesore to the society to their various states of Benue, Taraba, Nasarawa, Pleateu and Cross River".
The statement noted, "It is so heart-warming, lightening and indeed refreshing to know that everywhere in Nigeria and beyond, the name Sen. Bala Muhammed is synonymous with good governance and excellence.
"A name that represents an unwavering commitment to the delivery of political trust, performance, tremendous achievements and goodwill.
However, the activities of Tiv commercial sex workers in the state is embarrassing to the Tiv Community in particular and the society at large wich, if not check, will tarnishing the good image and reputation of Governor Bala Muhammed led administration and consequently grind to a halt."