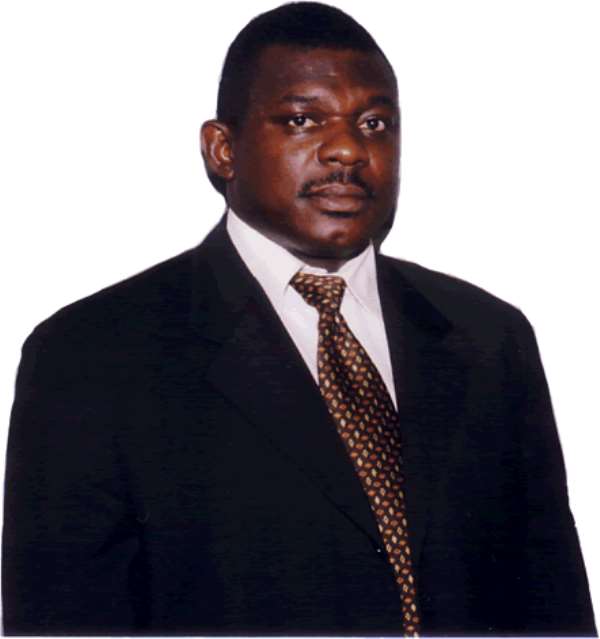 The Director-General of the Criminal Investigations Department of the Ghana Police Service, Deputy Commissioner of Police (DCOP) David Asante-Apeatu, has affirmed that the fight against narcotic drugs in the country will continue unabated.
He gave the assurance that the police would remain steadfast in carrying the fight to the very doorstep of the perpetrators of drug importation, possession and distribution in the country.
Mr Asante-Apeatu said this in an address at the passing-out ceremony for 217 recruits, including 91 females, at the Pwalugu Police Training School, near Bolgatanga, last Friday.
He noted that the issue of drugs in the country was now a thorny one, as there were many unapproved routes at the countries borders used by drug dealers.
The CID boss renewed an appeal to the public to volunteer information to the police on the activities of criminals, adding that such information would be treated with utmost confidentiality.
"I can assure the general public that genuine informants who assist the police to arrest criminals will be adequately protected," he stated.
Mr Asante-Apeatu reminded the recruits that their training was done at a high cost to the taxpayer in whose interest they were expected to work and entreated them to carry out their duties of professional policing with patriotism.
He reminded police personnel to be objective when investigating cases, especially drug cases, where big monies were involved.
Mr Asante-Apeatu further reminded the recruits that their coming out of the Police Training School after six months of training did not make them professional policemen or women, rather "your striving for professionalism depends on your diligence as you work according to the dictates of the Service Instructions and other regulations guiding the police service in the discharge of your statutory duties".
He advised the recruits that the career they had chosen was a challenging and Herculean one, but encouraged them that with resilience, tolerance, honesty, good judgement and a strong moral character combined with the principles they had learnt during their training, they would distinguish themselves professionally to win the trust not only of the civilian populace but their professional colleagues as well.
Mr Asante-Apeatu appealed to the Upper East Regional Coordinating Council, the Ghana Highway Authority and the local construction firms to assist the school to get its parade grounds asphalted.
During their six months training, the recruits were taught such subjects as, Criminal Law, Criminal Procedure, Law of Evidence, Practical Police Duties, Social Psychology and Criminology.
The Overall Best Recruit award went to General-Recruit Kevin Amankwa Afrifa, who also took the award for Academics.
General-Recruit Brandford Nimo Duah was adjudged the best marksman, while Stella Kwakye Bredua picked the Physical Drill prize, with Dorcas Azantillow picking home the best prize for good conduct.