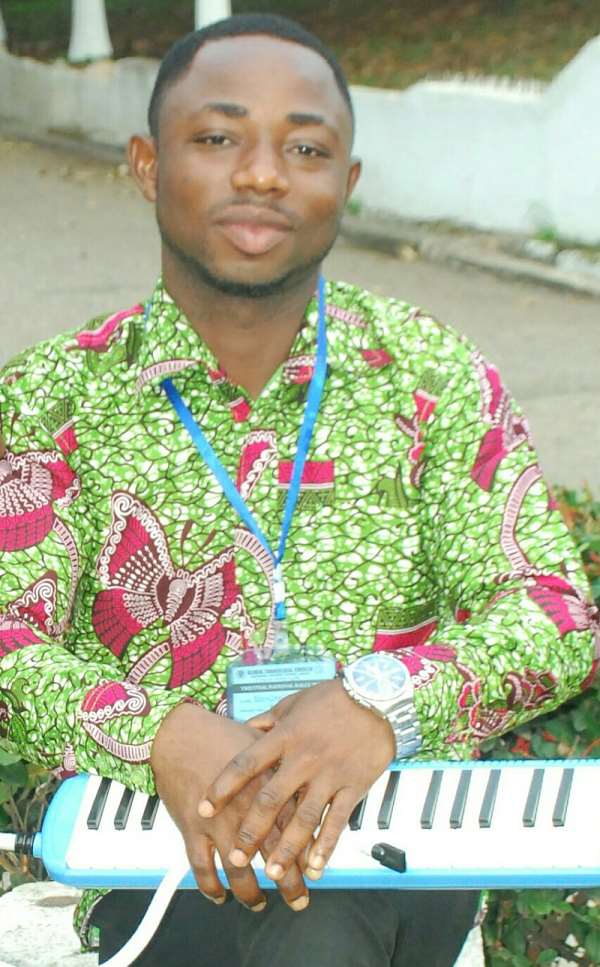 Benjamin Yao Anyrator justifies lengthy article.....
Early this week, I published an article captioned: "RIOTS BY CANDIDATES IN WASSCE 2020 - CAUSES OF THE INDISCIPLINE AND SUGGESTED REMEDIES: Benjamin Yao Anyrator writes his usual long essay......". In this insightful article, an informative background was given to the recent students' riots in the ongoing West African Senior School Certificate Examination (WASSCE) 2020; ten (10) factors were highlighted as the causes of indiscipline in the Senior High Schools and a number of recommendations were made as workable panaceas to remedying the situation. The article in question has circulated across various media and has attracted unexpected overwhelming readership.
I really owe a debt of gratitude to everyone who took interest in reading the full content of the 12-page article. Since the hour this article started registering its presence in the media, some readers of it have sent me comments which reflect a high degree of intellectual acuity on their parts. Your comments are constructive, inspiring, motivating and encouraging.
They must be rewarded with the unqualified gratitude they deserve. However, one feature of the article which about 80% of the readers touched in their comments is its generally lengthy nature even though some points were succinctly elucidated. Few of the readers have also, in jovial ways, stated a little challenge they encountered in their course of reading the piece - that few words and expressions were unfamiliar to them and they had to dig for their meanings. I, therefore, use this medium and the opportunity to express my heartfelt appreciation to all and sundry, who spent some time out of their busy schedules to read the lengthy piece and send me comments, as well as justify and or explain the length of the article.
To set the ball rolling, I considered writing with clear and easy understanding more prudent than writing briefly and unintentionally conceiving useful messages. In communication, it is not necessarily the length of what is said or written that matters.
The brevity or simplicity of a piece, arguably, depicts its beauty and beauty is okay. That notwithstanding, a crucial question needs to be answered: "Does this piece or speech effectively communicate the intended message?" Hence, what matters more is the clarity of the message regardless of the length of the piece; unless otherwise it contains conspicuous irrelevant elements that extend the length beyond the admissible. It is against this background that I outlined as many points as were relevant to the topic and supported them with necessary illustrations, examples and or evidences, quotes and proverbs in order to convey good meaning.
Again, the piece reflected one of the attributes of professional teachers. Teachers would always want to rid their literary works and messages of avoidable loopholes that students might detect and rectify with questions. For that matter, they (teachers) usually tend to love supporting their points with all the necessary information around the subject for clearer understanding. This, however, is not to say that teachers avoid questions.
One would recall that on Monday, July 27, 2020, the National Democratic Congress (NDC) outdoored Prof. Naana Jane Opoku-Agyemang, their newly-selected running mate to the Presidential Candidate, an event which took place at the University of Professional Studies, Accra (UPSA).
At this ceremony, the renowned educationist, who is the former Vice Chancellor for the University of Cape Coast and former Minister for Education, delivered a 21-page speech, being her maiden address since the day of her appointment to this position.
Many a contributor to discussions on her speech on various media platforms in the aftermath of the outdooring ceremony did not fail to comment on the lengthy nature of the speech. Interestingly, all commentators who responded to such comments said one thing - that she was a teacher and long talks are a key characteristic of teachers.
They added that she would not want to use a few words but conceive meaning and consequently fail in conveying her true message. I can't agree with the latter group any longer. I must state emphatically that it will be an act of insubordination on my part if I compare my speech with that of this Professor of high repute, integrity and with enviable self-actualized achievements which I am no where near so I would not even dream of doing that. However, the teacher element is worth mentioning as a case in point which even goes back to confirm the first reason explained.
Furthermore, specific vocabularies and expressions used in the article were carefully chosen as, if not the most, the more appropriate register in their respective contexts. However, what I failed to do was finding simpler synonyms for the unfamiliar words. I accept full responsibility for any inconveniences caused and promise to improve in subsequent write-ups.
I, hereby, look forward to receiving more of your comments. They are very useful to my work.
NB:
The writer of this piece, Benjamin Yao Anyrator, is an unemployed male graduate. After passing the West African Senior School Certificate Examination (WASSCE) in General Arts with Aggregate 7 at the Sogakofe Senior High School, he proceeded and studied the 4-year Bachelor of Education (Social Sciences) program at the University of Cape Coast and graduated with First Class Honours in Economics and Geography in May 2017. He further sat the maiden Teacher Licensure Examination conducted by the National Teaching Council in September 2018, passed all courses and obtained a Teaching License (SHS/JHS Category).
He is an educationist, a professional teacher, multiple award winner, a driver, a social commentator with excellent communication and writing skills in English Language and Ghanaian Language (Ewe).
He is a proactive and smart team leader with excellent interpersonal relation skills and he upholds integrity, accountability and transparency. He is of initiative, drive and passion. Benjamin has good problem-solving skills and the ability to act responsibly and ethically. He also possesses accuracy in statistical computations and data entry with attention to details. He works diligently with little or no supervision.
Benjamin has contributed his harmless views, through many a discourse, to various issues of national interest.
The author also doubles as a Choral Musician, a Composer, and Trainer who has served as the Choral Music Director for a number of branches of the Global Evangelical Church, Apostles Revelation Society and Evangelical Presbyterian Church, Ghana for the past seven (7) years.
Comments, criticisms, and suggestions on this write-up should be directed to the author via:
E-mail: [email protected]
WhatsApp: 0240451301
Calls Only: 0267713756.