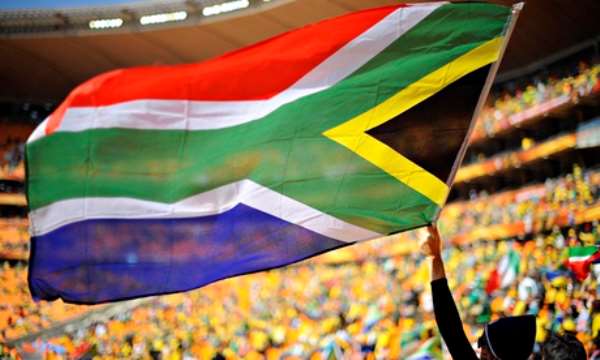 The South African Chamber of Commerce (UK) in collaboration with the South African Solidarity Fund is excited to launch the Solidarity Walk. This one-off event will raise money and awareness to help mitigate the devastation caused by COVID-19.
Chair of the Chamber, Sharon Constançon says, "Unlike the UK and other advanced economies, the South African government doesn't have the luxury of offering significant levels of direct financial support to the huge numbers of families and communities that are struggling as a consequence of lockdown. The millions of people going hungry have touched our hearts, and we wanted to do something to raise money for those devastated by the pandemic. As a result, the idea of the Solidarity Walk was conceived."
The Solidarity Walk is a global call for people to join and collectively cover 2414 miles / 3862 km. This is the furthest distance across the country, clocking miles from Cape Town to Beitbridge and back again!
"If you've got some free time over the UK bank holiday weekend of 29-31 August, then put on your takkies (sneakers) and contribute some steps. Walk, run, hike, treadmill – whatever works for you. And while you're at it why not encourage family, friends, colleagues and friends of South Africa to join in?" adds Constançon.
People in different localities, regions and countries can set up their own routes to walk together, socially distanced, for mutual moral support, or participants can choose their own routes.
The total distance will be displayed on our website along with a moving map to show current progress in miles. Another counter will show the total funds raised with all donations going directly to the Solidarity Fund.
The SA Chamber is keen for people around the world to register and complete their miles, mindful of local public health guidance. "Through our international business and trade networks we are welcoming registrations from business leaders, professionals, front-line workers, families, or individuals – if you are from South Africa, or a friend of South Africa, then please take part and make a real difference. With the strength of our currency we have an opportunity to do much with little – our contribution can stretch that much further when we send the money to South Africa through the trusted Solidarity Fund."
Individuals and businesses will be recognised by the SA Chamber and Certificates awarded for their contribution to this unique one-off global event.
There is a thought-provoking African proverb that says 'If you want to walk fast walk alone, if you want to walk far, walk together!'
Emma Wade Smith OBE, Her Majesty's Trade Commissioner for Africa, resident in Johannesburg and on the Advisory Board of the Chamber added, "This is a wonderful initiative which has the potential to make a very real difference to the many people in South Africa for whom life has got a whole lot harder as a result of the pandemic. I will certainly be covering some miles at the end of this month in support of this event. I encourage everyone who has ever experienced the wonders of South Africa and counts themselves a friend of this extraordinary country to join in. Let's channel the spirit of Captain Tom and walk or run to raise money – safely – to help South Africa respond to and recover from the health and economic impact of COVID-19."
To truly make a difference to South Africa, register your participation in the walk today: https://southafricanchamber.co.uk/event/events.php?eid=586
EVENT DETAILS:
Date : Any one or more days from 29th to 31st August 2020
Time : At any time that suits you, within the 3 days
Place : Wherever you wish to exercise – close to home, a park, your garden, one of the suggested routes
With whom : Alone, with you family, with friends, with a social group formed for the event
Cost : GBP1,20 (R26) to register – optional refund from final donation
Donation : Any amount, see website below for instructions
Sponsorship : Raise money at an amount per mile walked, encourage you to walk further
Activity : As long as you are moving on foot you can join – walking, running, hiking, pushing a pram, walking the dog; you and your family's steps count too.
Social Media : Twitter: @SAChamberUK
: Facebook: @SouthAfricanChamberUK
LinkedIn : https://www.linkedin.com/company/south-african-chamber-of-commerce-uk/
: Instagram: SAChamberUK
For more info : www.southafricanchamber.co.uk