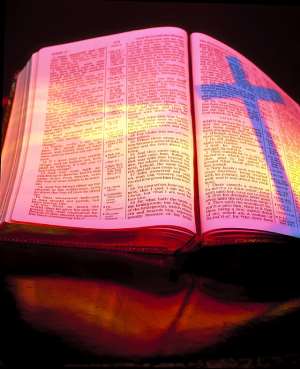 "From that time Jesus began to preach, and to say, Repent: for the kingdom of heaven is at hand." Matthew 4:17 (KJV)
The greatest job in the Kingdom of God is the living, preaching and teaching of the gospel of our Lord Jesus Christ. Prophets and apostles are to guide the church to know the times we're in; in order not to forget ourselves. So that the times or the coming again of Jesus Christ does not take us unaware like the thief spoken of in the HOLY Bible coming to steal or take us unprepared.
Today many such prophets, apostles have turned to be magicians, and some soothsayers catching devils or demons in families breaking down its order and giving false prophecies. Slaying far away from their call. Capturing the church and allocating themselves positions in their churches.
However, when Jesus Christ was with us in person, He never indulged in such callousness.
No wonder when He came into the world He didn't do anything other than preach and teach the Kingdom of God. Jesus Christ was wise to continue from where John the Baptist had ended.
Remember, though he made the DISCIPLES fish and do jobs to pay taxes. However, today we have been visited with the claim of the levitical system which died with the covenant before grace. Under the new dispensation we're to work to feed ourselves as, ministers, saints, priests to feed and still carry on our jobs in the church. Paul led us by example.
Thus the disciples also continued from where Jesus Christ ended. It is exciting to note that the disciples represented the early church, and they spread the gospel where the Lord permitted them (Acts 2:46–47).
Over the years, the church, the custodians of the gospel, had preached and taught the gospel even till today.
Dear beloved, it is now our turn to also contribute our quota as members of the church in preaching, teaching, and living the righteousness of God and of the gospel of the Kingdom of God.
You don't have to abandon your career or profession to live, preach and teach the gospel; just add the preaching and teaching of the gospel to your career.
Let people know that they can only enter the Kingdom of God or heaven through repentance. They should believe in the Lord Jesus Christ, repent of their sins, and ask Him to be their Lord and personal Saviour so that they can become children of God, sharing in the inheritance of the Kingdom of God (John 1:12). We all are to live the life of righteousness as our inheritance also.
We're to remain the living light and the salt of even today's earth. Stay blessed with the truth and let the church including you and me say!!!
Hallelujah! God bless you!
LET US PRAY; Dear heavenly Father, thank you for entrusting the gospel to me. Please lead me to live, preach and teach the gospel of our Lord Jesus. Amen