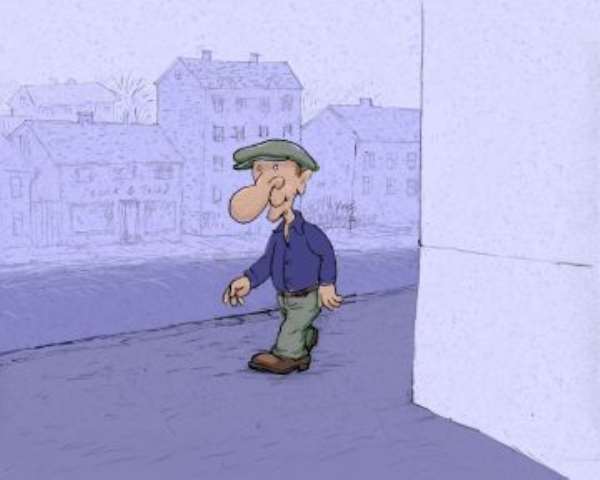 A 45-year-old man from Beposo in the Pru District of the Brong Ahafo Region caused a stir when he stormed the cottage of a neighbour with a machete and seized his wife and children.
Caabor Sula is said to have acted that way because his neighbour, Mr. Gyapong who is his brother- in- law had refused to give his 10-year-old daughter to him for marraige.
He told the chief and elders of Beposo who intervened that, it was their custom that a man who married from another family and has no sister was bound to give his first daughter to any male of the family he married from.
According to him, Mr. Gyapong agreed when he wanted to marry from their family that he (Caabor) was going to marry Gyapong's first daughter.
He claimed his seizure of Gyapong's wife and children was for him to hand over his 10-year old daughter who is his first female child to him for marriage.
Mr. Gyapong's family attempted to give him a 16-year-old relative in exchange or wait till the girl was 16 or 18 years but this did not yield any results as Caabor vehemently rejected the offer claiming nobody can twist tradition to please his whims and caprices.
He claimed it was an excuse for them to send the girl to school and she would eventually refuse to marry him because "education will open her eyes".
Mr. Gyapong has, therefore, petitioned the Commission on Human Rights and Administrative Justice at Atebubu.
Last Friday, August 4, Caabor stormed the village of Gyapong, a distance of 60 kilometres from Beposo when Gyapong had gone to the farm and kidnapped his wife and children and took their belongings as well.
According to the district director of CHRAJ, Mr. Samuel Nyamekye Vasco, the legal implications of the act, had been explained to Caabor who appears defiant to release the woman.and her children claiming that Gyapong has benefited from him and must pay for it.
At the time of filing this report, the commission was making efforts to get assistance from the police to intervene.