Veep reiterates call for greater discipline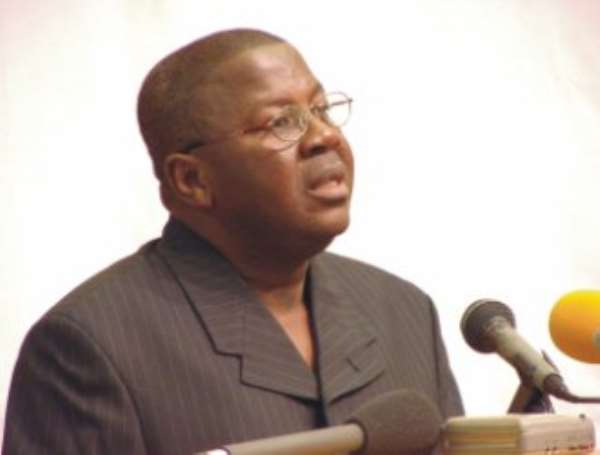 The Vice President, Alhaji Aliu Mahama has reiterated the need for greater discipline in the country.
According to Alhaji Aliu Mahama, efforts at developing the country into a prosperous nation would come to nothing if the citizenry continue to abuse political leaders and also engage in other acts of indiscipline.
Alhaji Aliu was speaking at the first NEWMONT Ghana National Youth Achievers Awards ceremony in Accra.
The Vice President said the youth are likely to emulate such acts of indiscipline since they are highly vulnerable thus putting the future of the country at risk.
Alhaji Aliu Mahama said leaders themselves have a responsibility to conduct themselves appropriately so as not to jeopardize the future of the country.
Some twenty-four young people were rewarded at the ceremony for excelling in various fields including Agriculture, Sports, leadership, entrepreneurship, economics and finance.
Chief Executive Officer of NEWMONT Ghana Gold Limited, Chris Anderson said his company's sponsorship of the programme was in recognition of the important role the youth play in the nation's development.
Abena Amoah of the Eastern Region and Dr. Yaw Peebi from the Central Region received the highest awards dubbed the NEWMONT Ghana Highest Award for Excellence.
Hiplife sensation, Obour received a special award for Music excellence.