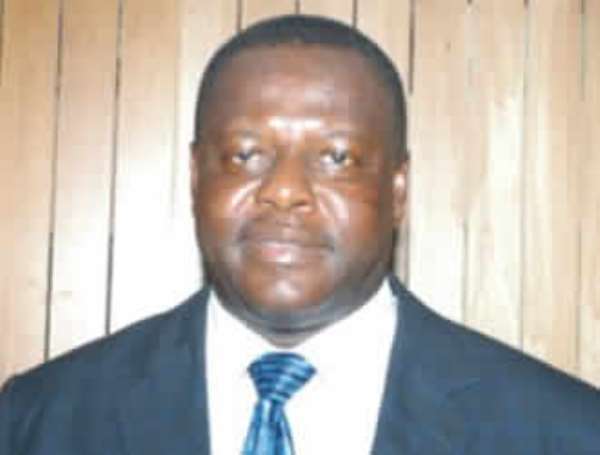 The former Central Regional Minister, Mr. Isaac Edumadze on Friday could not attend a send-off party organized by the Central Regional Coordinating Council (RCC) in recognition for his hard work and dedication during his tenure of office.
A large number of people, including the clergy, Imams, chiefs and queens, district chief executives and their coordinating directors and some members of the public who had gathered at the residency to bid the former Minister farewell were disappointed when it was announced that he could not make it to the function.
Even though he was represented by his wife, Araba Wilson, who stated ill health as the reason for her husband's absence, most people the Ghana News Agency interviewed expressed disappointment about the turn of event.
Mr Edumadze is the MP for Ajumako.
Despite the setback, the function was described by most of those present as "very successful". The RCC and other organizations and individuals presented various gifts, including Kente cloth to both the former Minister and his wife.
In a short address, Nana Arthur paid a glowing tribute to Mr. Edumadze for his invaluable contribution towards the development of the region and added that he would consult him from time to time to tap from his rich experience as the longest serving Minister of the region.
He urged him to contact the RCC for any assistance that he would require and also continue to play his role as a member of the RCC.
An accompanying citation read, among others that, "as an illustrious son of the region who had contributed his quota to its development, his hard work and dedication" must be recognized and rewarded.