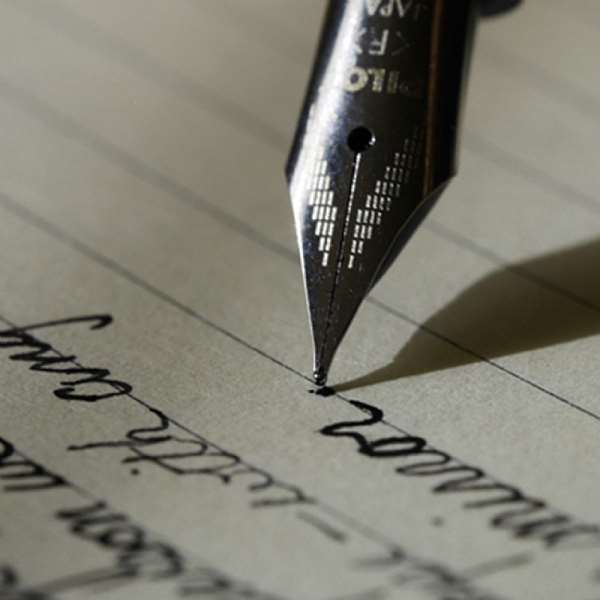 Introduction
Nigeria is a country with a teeming, energetic and youthful population. The youth is full of ambition, creative, adventurous and above all daring. Since the youth make up a chunk of Nigeria population, about 60%, one will expect to see the youths occupying leadership positions across the three tiers and organs of government, in industries, and all spheres of Nigerian national institutions and area of interest. However, this has not been the case, because the youth have resort to take their opinions and frustration on the social media, they will rather complain, comment, insult, and vent out their displeasures about the state of affair in the country on social media rather than demand for better reforms and platforms for Nigerians.
The country is currently experiencing a situation whereby the older generations are still the ones who call the shots, make decisions about the future which will be binding on future generations. It is not bad, but with the current state of affairs in Nigeria, there is a need for the youth to leave the comfort of their rooms and social media to demand for a conducive, peaceful and prosperous Nigeria by engaging in politics.
THE PROBLEM
Wole Soyinka once described Nigerians youths as internet trolls, "the first to comment youths" . Wole Soyinka is not far from the truth, because Nigerian youths are bobbling and active on social media. They will rather use social media platforms to vent out their anger about the state of affairs rather than to walk the talk. A country like Nigeria where there is so much potential both natural and human is rank as one of the poorest. Nigerians youths are wallowing in poverty, unemployment, the crime rate is high, insecurity, and loss of lives, decaying infrastructure among others. Yet, the majority of our youths are comfortable discussing important national issues on the social media platforms from the comfort of their rooms waiting for someone to act on what they have written, forgetting that they are the agents of change.
There is a need for the youth to be involved in politics as well as other aspects of national importance. It is unfortunate that in Nigeria, we still have plenty of the older generation in the corridors of power. Leaders who have been in high positions since the First Republic, the military era and are still the ones calling shots in this democratic dispensation. If they are not, there, their children or relatives are in power. How comes these teeming youths are not involved or rather sidelined when it comes to matters of national interest? The cliché has been that the youths are the leaders of tomorrow, but that future seems to look like a mirage, it seems elusive. Are Nigerian youths not capable of steering the affairs of this country? Are our institutions not producing the right minds for the right jobs? I strongly disagree with this. I believe that what the youths need is a change of mentality and attitude towards national issues. Money and power should not be the reasons why they will love to go into politics but love and service for the country should be things that will draw them into politics. I believe that Nigerian youths are innovative and ambitions.
One of the theses of Kwame Nkrumah, is the well-known seek ye first the political kingdom and the rest shall be added unto you. Meaning that, politics can bring about a great deal of change in a country wen the right people are involved. Therefore it is pertinent for the Nigerian youth to leave the sphere and comfort of social media and come down to reality. They youths should question the system that has kept them alienated from taking decisions that concerns their future as far as Nigeria is concerned. The youth must remember that they should not resign to playing fighter dogs and hoodlums for politicians in the two major parties because; they will never be invited when the spoils are shared. We the youth must know that our involvement in national matters is a human right and not a privilege. [ii] Therefore, for this reason, we should be part of the political processes. We must see to it that our parliaments, for example, should not be a retirement ground for ex-governors to go and relax. The world is changing and we must change with it positively. I believe that there is plenty of Nigerian youth that are up- to- date with the current issues, in the world of economics, technology, international relations etc. Youths who have bright and innovative ideas that can change the situation of this country for good, yet Nigerian youths see nothing wrong in the older generation recycling themselves in power and therefore making the system redundant.
This redundant system has brought about a system in which the politicians give the Nigerian youths recruit forms into the army, police and paramilitary agencies and the youths are happy, while the same officials reserved lofty positions for their children. Some families have hijacked the state resources for their private use yet; all the Nigerian youth can do is to go to social media and complained there. Admission into tertiary institutions have become prayer points, security is now everybody's business (rise of vigilantes). A writer once asserted that if we change our calibre of leaders, our calibre of prayers will change, because when there is a deficiency in leadership, everything becomes a prayer point. [iii] It is only in a country where leadership is problematic that having a decent job is even considered a miracle or increment in allowances and salaries is considered extraordinary.
We can take examples of leaders like Emmanuel Macron who became the president of France at the age of 39, the current prime minister of Finland; Sanna Marin is 34 years old, Julius Malema, a political provocateur, leader of the Economic Freedom Fighters is 38 years old and he is demanding for reforms in South Africa and advocating for African unity. Nigerian youths must not be contented in taking the back seats; we must leave the comfort of the social media and bets shops and take our own destiny in our own hands through changing our attitudes and character. The world is changing and so must we. Nigeria cannot afford to glorify the idea of producing pencils in the age of artificial intelligence anymore. Every decision we take now must have posterity in the mind.
Conclusion
This is a clarion call to Nigerian youths to rise up and change their lackadaisical and nonchalant attitudes towards national matters. The youths should demand for the change of system that has seen a large chunk of our budget been spent on government officials, while insecurity and terrorism is on the rise, poverty seems to have come to stay, our international reputation has been tarnish, international debt is soaring, bad roads, the list is endless. Achebe said that "we have lost the twentieth century; are we bent on seeing that our children also lose the twenty-first? [iv] Nigerians should begin to look out for young leaders that are honest, public-spirited, patriotic, fair-minded, law-abiding, devoted and disciplined.
References
---
Vanguard, Nigerian youths are full of spunk abroad, but gas at home – Soyinka On July 2, 20198:45 pm
https://www.vanguardngr.com/2019/07/nigerian-youths-are-full-of-spunk-abroad-but-gas-at-home-soyinka/ accessed on February 2, 2020.
[ii] Fr. Boniface P. Nkum, "Youth Involvement In Peace And Religious Harmony : Harmony: Pioneers Of New Interreligious Dialogue" In Rediscovery And Empowering African Youth, Jos Studies vol.27 (St. Augustine's Major Seminary, Jos: June 2019)
[iii] Kobina, Ansah. "Tell Me Your Calibre Of Leaders", The Mirror Saturday, November 2, 2019.p.24
[iv] Chinua, Achebe. The Trouble with Nigeria. Enugu: Fourth Dimension Publishing company Ltd: 1983.