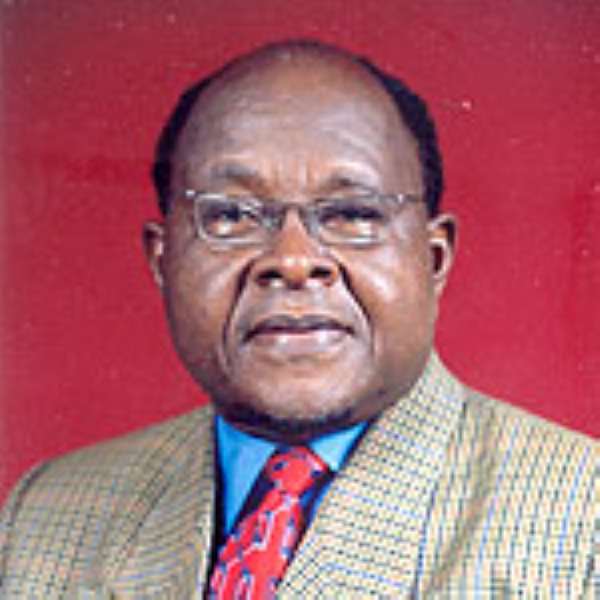 Minister for Communications, Professor Mike Ocquaye
The Ministry of Communication would next Friday sign a 40 million-dollar loan agreement with the World Bank to support Ghana's Electronic Governance Project.

Professor Mike Ocquaye, Sector Minister, said the project would among other things facilitate administrative work in all sectors of the economy and would promote distant education.
Prof Ocquaye said this in Accra when he presented six million cedis and eight bottles of schnapps to the Osu Traditional Council in Accra to mark the Homowo Festival.
The Minister, who is also a native of Osu, said the festival should serve as an occasion to reconcile, take stock of the past and forge ahead. He said unity should be their priority during this festive occasion and they should use the season to promote peace and honesty that Osu was noted for.
Nii Adu Mante, Member of Parliament for Klottey Korle, who also presented two bottles of schnapps and 4.5 million cedis to the Council, advised them to continue to uphold the values and principles for which Homowo was instituted.
Nii Ako Norkei IV, Manklalo and President of the Osu Traditional Council, called for unity among heads of the various clans to accelerate development in the community. He commended the Minister and Member of Parliament for their donations and pledged the Council's support to assist the Ministry to establish an ICT facility in the area.