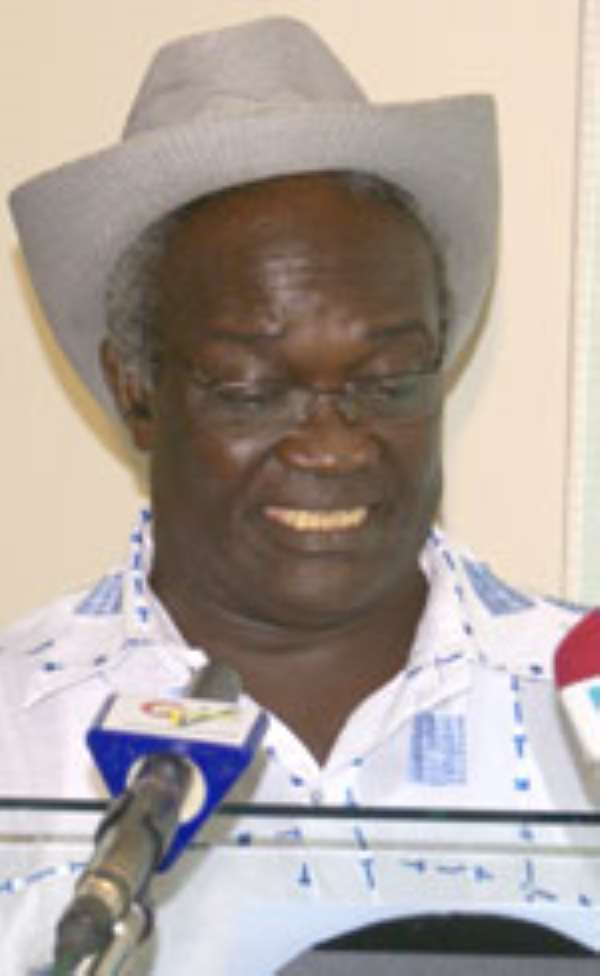 Just recently, a book was lunched by professor Kwamena Ahwoi a leading member of NDC and a statesman who serve the country in many capacities especially in the NDC regime.
As learned and experience as he is in politics and in governance one cannot denigrate his technocratic architect so far as Ghana's politics is concern.
It saddened my heart as a party member who offer my best for the party to win December election, to witness unfortunate intriguing perplexity. At this crucial moment of get-to-gather for victory 2020, everyone is need especially the rank and file of the party and I think Prof should know better.
The disrespectful and unfortunate revelations from the book attributed to H.E former president Rawlings has nothing positive to offer except the invocation of anger by some party members.
Rawlings may be seen not prudent, weak and irrelevant in party activism but trust me, he hold third majority if not second of which Prof Ahwoi is aware.
It is said by Harold Lasswell "politics is who gets what, when and how" the lunching of the book at this time is a tool to fulfilled long time ambition of the Ahwoi family.
However, in actual sense the dastardly revelations from the book is not aimed at Rawlings but JM, a means to cause his political misfortune in this coming election to enrich the taking over ambition of the Ahwoi brothers there by leading the party in 2024 should they succeed with their agenda.
The book could have been lunch after this election or even before the party's presidential primaries.
To compromise for few ambitious antagonist the slower we marginalise our victory.
Comrade Bash
NDC youth activist
Bimbilla Constituency