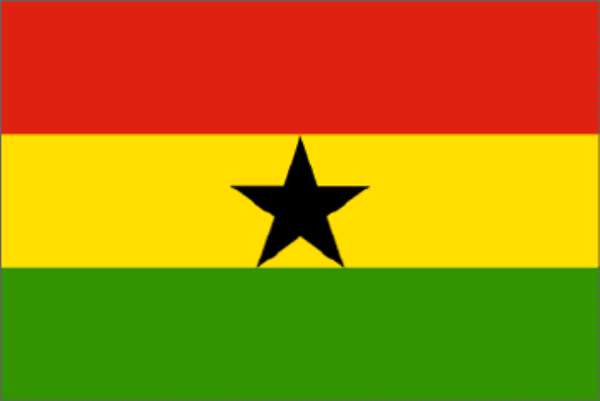 A group of students from the California State University in the United States of America has lauded Ghanaians for their high sense of unity and nationalism.

The group said the spirit of togetherness and support exhibited by Ghanaians was vital for nation-building.
The students, who made this known in separate interviews after attending a conference organised by the Historical Society of Ghana, said their visit to the country was an eye opener.
"In America each is to his own. These people have dreams and they know nothing is going to hold them back," one of the students, Ashley Rose Mohammad, said. Another student, Kellie M. Forster, who described Ghanaians as nice and sweet people, said Ghanaians were always willing to welcome visitors from other countries.
He commended Ghanaians for incorporating their traditional culture into some of their structures and programmes. "Ghanaians always have smiles on their faces. I have never seen more ambition and hope in people as I have seen here," Filipe Calzada stated.
The Chairman of Africana and American Indian Studies, Professor Yaw Oheneba Sakyi, who led the students from the US university, said apart from attending the conference, the visit was to enable the students to look at the life of some Pan-Africanists whose contributions had made a difference between Africa and the US.
These individuals, he said, included Kwame Nkrumah, W.E. B. Du Bois and Marcus Garvey, adding that the students were to cross-fertilise ideas and look at the struggles for freedom, fight for independence and civil rights movement in the US.
"The whole project was to see how these civil rights leaders were influenced by their presence in Ghana. In 1957, when Ghana gained independence, America was also fighting for civil rights and Nkrumah invited these people to come and see what freedom meant."
"Now all these people are dead and so what I'm attempting to do is to bring the next generation of pan-Africanist to experience the legacy of our fore fathers," Prof Oheneba-Sakyi stated.
He added that the students toured such places as the Manhyia Palace, Wood-'Carving Village, Cultural Centre, Bonwire Kente Centre, Elmina and Cape Coast Castles, University of Ghana, Kwame Nkrumah University of Science and Technology, University of Cape Coast, as well as the Kakum National Park.