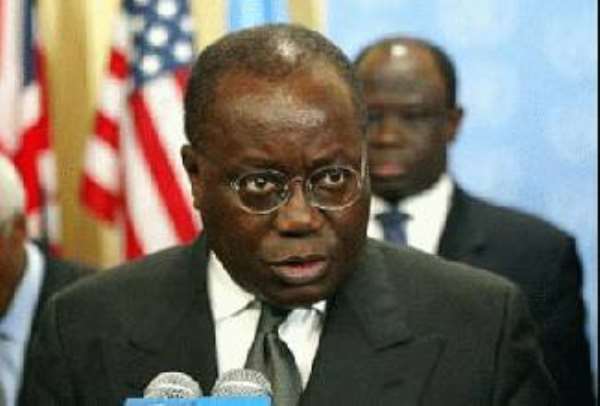 Thousands of would-be visitors to the United Kingdom are being turned down for visas simply because they are from poor and repressive countries, according to an official immigration watchdog.
The Independent Monitor for Entry Clearance Refusals report also said additional fees charged by private sector firms, that processed half of all the 2.5 million visa applications between the period of 2004 and 2005, are illegal.
The former monitor, Fiona Lindsley estimated that 46,000 people had wrongly been refused a right of appeal against a decision to turn down their visa application since she took up her post three years ago.
In her annual report produced in November and published last month, the immigration lawyer said she believes discrimination is operating in the issuing of visas.
Officials are making travelers from poverty-stricken and unstable states justify their need to journey to Britain beyond the requirements of immigration rules.
Ms. Lindsley believed thousands of potential visitors to Britain are being discriminated against on the ground that they come from states with records of generating asylum-seekers and illegal migrants.
"Visa nationals from poor, unstable, politically repressive countries, which are known to generate asylum-seekers and which are presumed to generate significant numbers of illegal workers, will be required to justify their need to travel beyond the simple requirement of the immigration rules," her report said.
It added: "In effect, they are required to satisfy a higher burden of proof to obtain a visa than others because they meet a socio-economic profile that is believed to indicate they are a risk and provide little economic benefit to the UK if granted leave to enter."
The discrimination is unlawful because there are no ministerial authorizations allowing individuals from particular nationalities to be treated differently for entry clearance into the UK.
She said she knew of no research that supported the assumption that those living in modest circumstances in poor countries posed a higher statistical risk of breaking visa restrictions.
Ms. Lindsley, whose three-year term as monitor ended last November, pointed out that research in Australia indicated that the largest group of overstayers came from Britain.
She highlighted a number of cases to support her arguments: A Romanian woman was said not to be entitled to a visa because she "knew the advantages of living and working/studying in UK".
Of the total 2,544,352 applications received during 2004-05, 19 per cent were refused visas. Ghana topped the world in the number of visa refusals to the UK with 56.9 per cent of all applications turned down in 2004-05, statistics from the UK immigration on refusals of non-settlement applications revealed.
Closest to Ghana is Uganda with 54.3 per cent refusal rate. Uganda was followed by Jamaica with 46.7 per cent, Pakistan, 46.7 per cent, Bangladesh, 46.5 per cent, Eritrea, 44.5 per cent, Cameroon, 44.3 per cent, Mongolia, 42.4 per cent, Sierra Leone, 39.9 per cent and Nigeria, 39.8 per cent.
With the most refusals coming from Africa, Equatorial Africa also topped the world with a refusal rate of 40 per cent after 403,176 applications were refused in the same period.
In response to enquiries about the high rate of visa refusal in Ghana, the Press Officer of the UK High Commission to Ghana, Mr. Gary Nicholls, vehemently denied allegations that the refusals were a deliberate ploy by the High Commission to refuse Ghanaians visas, saying the refusals were based on various reasons that were genuine.
"Absolutely not," was his response to accusations that the Commission deliberately refused Ghanaians visa. "There are several hundred thousand Ghanaians living in the UK.
We do not employ quotas on our visas."
He said there are a range of reasons why applicants are refused visas and these include poorly completed and poorly documented applications, lack of finances, use of faxed or photocopied documents normally of poor quality, and still in 5-6 per cent of applications, the use of forged or false documents.
"Applicants should please ensure that their applications are fully prepared and supported before applying. Applicants should advise their sponsors that letters of invitation and other supporting documents should not be sent or faxed directly to the visa section in advance of your application".
He further stated that the submission of any or all of the suggested documents does not guarantee the issue of a visa.
Mr. Nicholls further said the submission of forged or counterfeit documents is highly likely to result in the refusal of an application.
He further added that each visa application for the UK is dealt with on its own merits. "Everyone who meets the criteria for a visa will be issued one. Every applicant who is refused is given a written notice clearly explaining why they have been refused (the notice will also inform the applicant if they have the right to appeal).
"Each applicant can then re-apply immediately using the information in the refusal letter if necessary".
He revealed that approximately 25,000 visas were issued out of 54,000 visa applications received in 2005 across all the various visa categories.