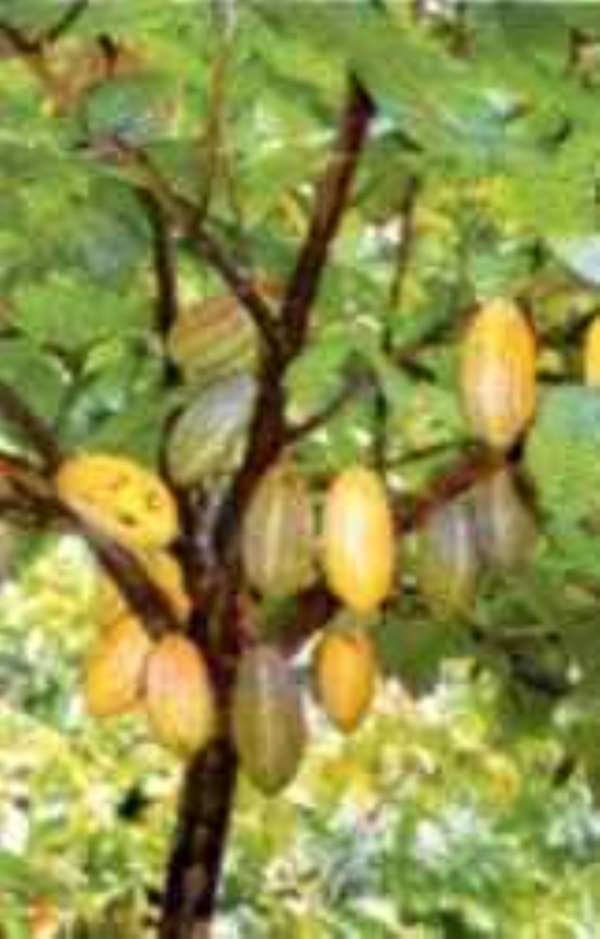 A three-day international workshop to brainstorm on the possibility to mix cocoa with other crops for forest restoration at forest degraded sites is underway at Fumesua near Kumasi in the Ashanti Region.
The workshop, organised by the Council for Scientific and Industrial Research (CSIR) in collaboration with the Forest Research Institute of Ghana (FORIG), is sponsored by Mars Incorporated of the United States of America (USA) among others, is themed, "Extending Cocoa for Biodiversity conservation."
Participants from the USA, United Kingdom (UK), Belgium, Germany and Denmark will deliberate on how to surmount environmental challenges which include ageing trees, depleted soils, pests and diseases, environmental degradation, all resulting in low yields, which go to affect the livelihood of some 20 million people depending on cocoa in sub-Saharan Africa.
Dr J.R. Cobbinah, Director of FORIG, addressing the opening of the workshop, said Africa is now an epicentre of cocoa production and accounted for about 70 per cent of global production with Cote d'Ivoire, Ghana, Cameroon and Nigeria as the major production centres.
However, he said, cocoa production face many social, economic and environmental challenges which needed to be addressed to tackle the problem of dwindling yields affecting the economies of production centres where the crop is considered as the life blood.
Dr Cobbinah therefore, urged participants of the workshop to focus attention on how biodiversity and diversity could be mainstreamed into the cocoa production landscape.
This, he said, is because empirical evidence from recent research has proved that apart from the direct ecophysiological effect of shade on cocoa, mixed cropping and other trees in cocoa landscape suppress weeds and also slows down the spread of swollen shoot and black pod infections.