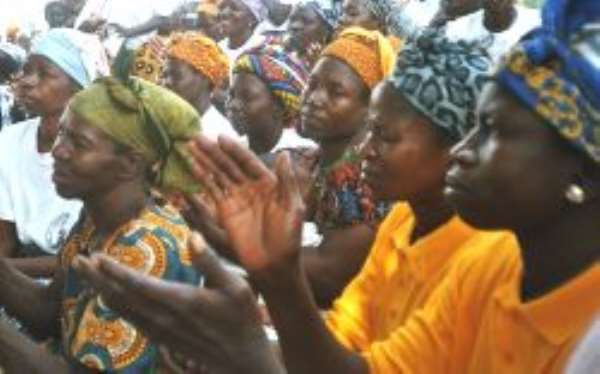 Participants at a meeting on increasing women's representation in politics interacting after the meeting held in Accra on Wednesday.
They include, Dr. Esther Ofei-Aboagye, (Second from left) Chairperson of the Women's Development Fund, Mrs. Agnes Chigabatiah, Mrs. Juliana Azumah-Mensah, both members of Parliament, Mrs. Beatrice Boateng, Board member and Mr. Kwesi Jonah of the Institute of Economic Affairs (IEA).
The meeting was organised by IEA and the Board of Women in Local Government Fund. It was attended by women leaders from the various political parties, the Women's Caucus in Parliament, as well as aspiring assembly women.
The meeting sought to discuss ways of supporting women participating in the forthcoming district assembly elections.